I remember when Lucas Hugh first launched – at the time I was working in the PR team for Links of London and we were at the South Molten Street store for Vogue's Fashion Night Out. I've always been in to fitness, but at the time, I hadn't even thought about starting a blog, let along thinking I'd have all of you reading it and that one day I'd be prancing around in this luxurious activewear!
On that September evening a group of models were seen running down Bond Street in some rather amazing kit, which I later found out was Lucas Hugh. It felt like a bit of a first; a fitness wear brand branching out into the luxury market and people really paying attention.
Nearly four years later and here I am writing about the new Lucas Hugh collection – who'd have thought it!?
For me, Lucas Hugh and my amazing designer friend Charli Cohen pretty much rule the roost when it comes to luxury activewear. It doesn't get better than them.
I had a slight obsession with the Lucas Hugh Spectra leggings in the last collection and wasn't sure it could get better, but without a doubt it has. This new collection is, as always, perfectly on trend with a navy and white pinstripe print (my personal favourite) and the beautiful Icebreaker print – both of which I have shot for this blog post, in the amazing countryside of Norway.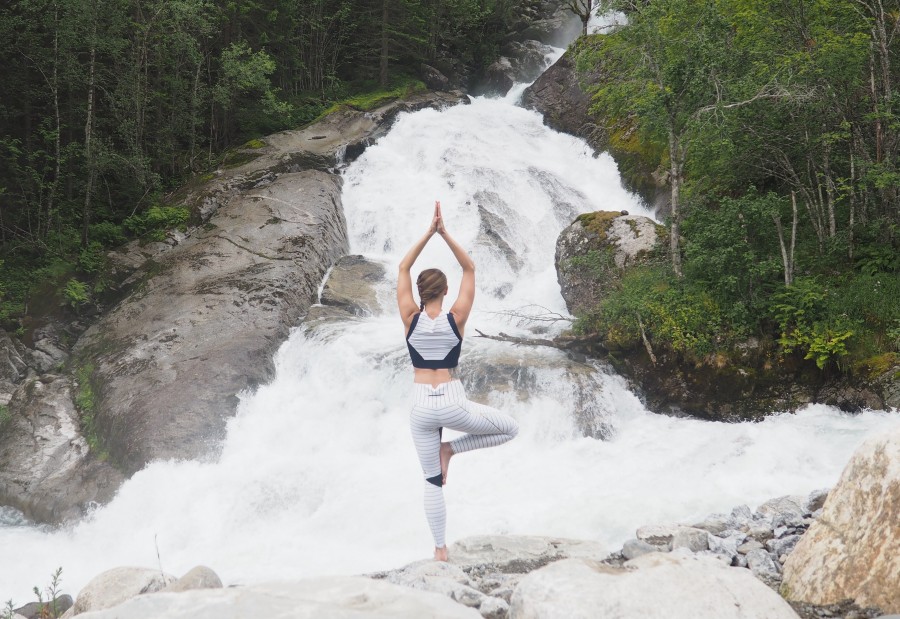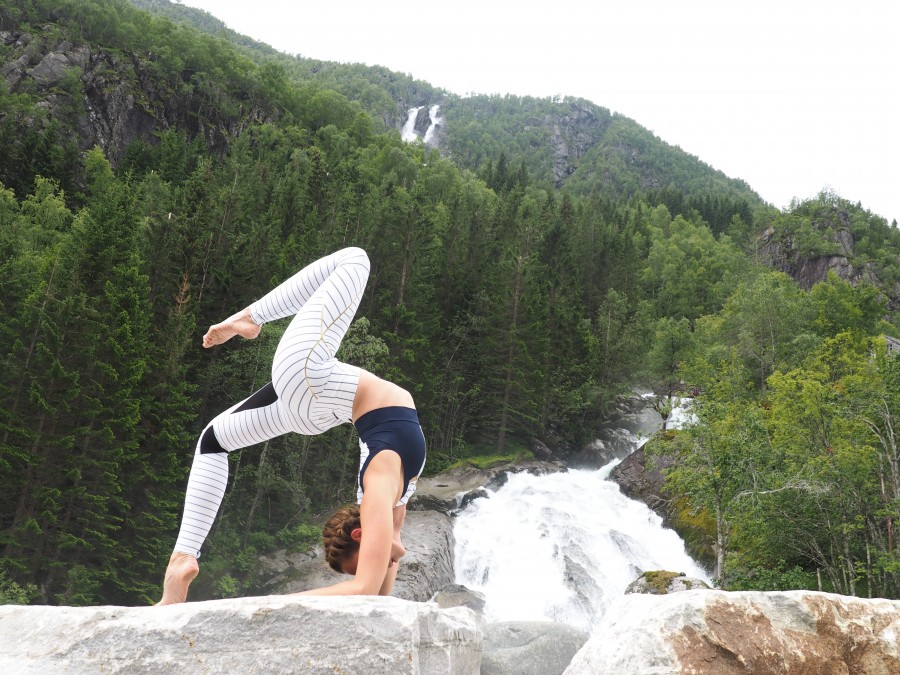 One of the best technical features of Lucas Hugh activewear is the sealed-seam technology, which they claim prevents chafing and improves garment resilience, which I totally agree with, as the leggings are oh-so comfortable! Functionality aside, the sealed seams just make the pieces look sleeker and even more luxurious.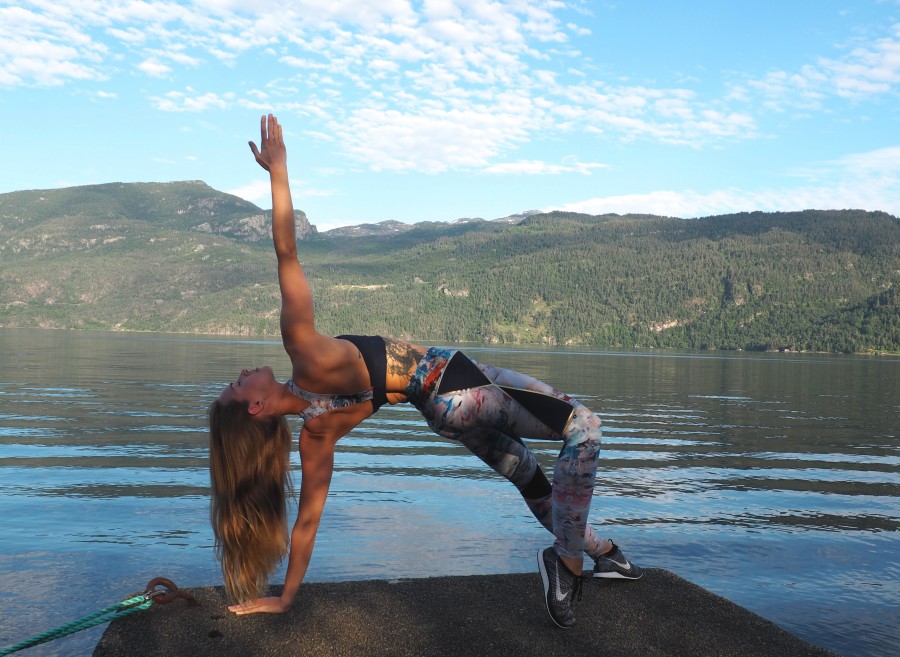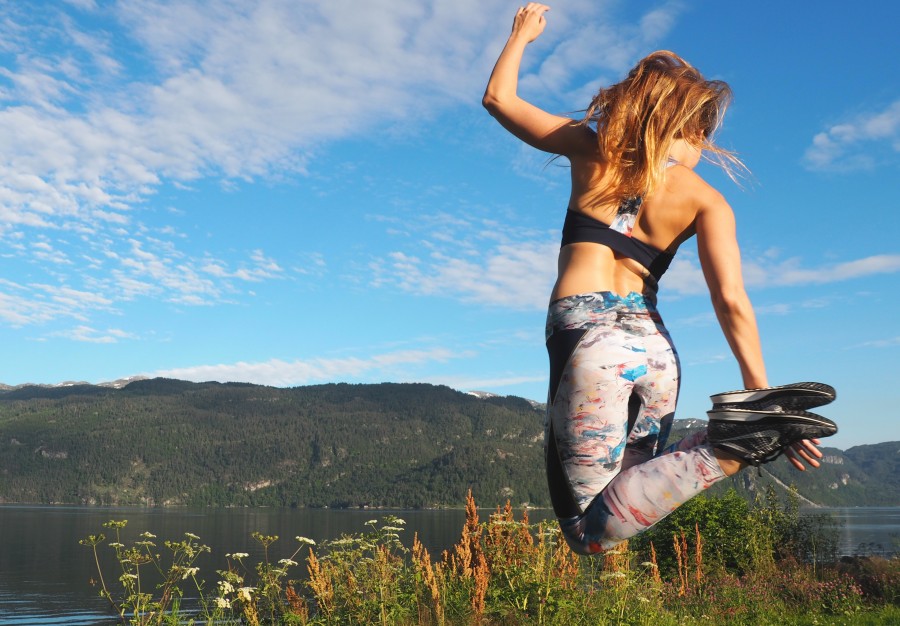 If you haven't heard of Lucas Hugh yet, you may be in for a bit of a shock when it comes to the prices, BUT it is very much reflected in the quality of the clothes. Creative Director and Founder, Anjhe Mules has a personal love for all things fitness and health, so this is a life she lives and breathes. Anjhe is committed to showcasing the best quality fabrics, with a very fashion-forward vibe. You might not feel comfortable walking down the road in your sports bra, but the oversized t-shirts are just one example of how the Lucas Hugh collection can work for the gym and everything else after that.
To see the full collection, head over to the Lucas Hugh website and follow them on Instagram for images aplenty of bikini mega-babe Tash Oakley wearing the chic kit for her workouts!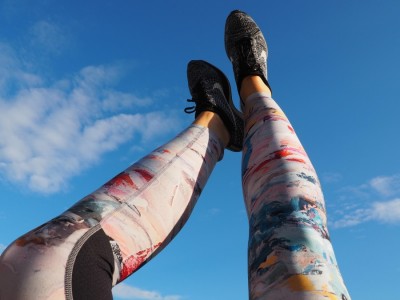 You can thank me later for the Tash Oakley Fitspo! 😉 x