Online Yoga Courses
Purchase any of my online courses and receive lifetime access. Alternatively, each course can be purchased for a discounted price via Soul Sanctuary membership.
Journey to Splits
In this 10-day journey we'll explore and expand in lower body working into hanumanasana, aka splits. Not only will we work on the lower body, but we'll challenge both the mental and energetic body too, leaning into surrender, acceptance as we make space for growth. Remember, this is just the beginning.
This course includes 10 x 30 minutes videos.
Progress to Pincha
This 10-Day Progress to Pincha course is for anybody looking to expand on their knowledge of this fun forearm balance shape, anyone wanting to deepen their shoulder strength and mobility and anyone wanting to have some fun whilst getting strong in the process! It doesn't matter if you've never tried this asana before, as this course will give you lots of modifications and ways to start your journey.
This course includes 10 x 30-40 minutes videos.
Into The Hips
Throughout this 7-day course you will build a new level of awareness for both the physical and emotional needs of the hips. You will strengthen the body and mind, as we move and transition through mobility drills, long emotion-provoking asana holds, breath and body connection, an honouring of the divine feminine energy held in the hips and so much more.
This course includes 7 x 30-60 minutes videos + one bonus drills video.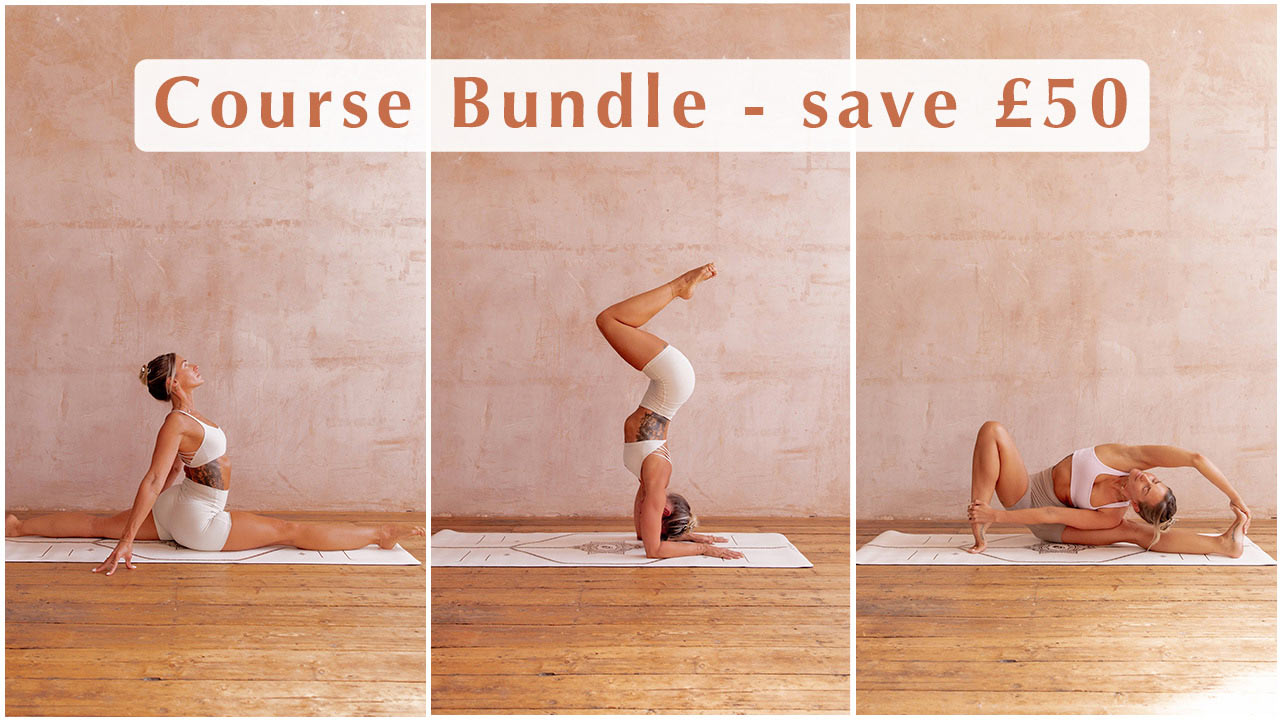 Courses Bundle (save £50)
Get lifetime access to all 3 online courses. Includes all classes from:
- Journey to Splits
- Progress to Pincha
- Into the Hips
Beginners Course
A 30-Day Beginners Course designed to explore and build upon basic yoga shapes, bringing your body into deeper alignment, mobility and strength.
This course is available at no extra cost and exclusively as part of Soul Sanctuary membership.