Firstly, I hope you've all had the best Easter Weekend, full of family, laughter and lots of chocolate! I've been a busy-bee and have had such a lovely weekend, but still managed to fit in lots of training and yoga.
A lot of the yoga I do is self-practice at home, as there aren't a huge amount of classes in my area and to be honest, I just like having the luxury to getting onto my mat whenever I want. And what do I need when I climb onto my mat? A good yoga playlist, of course.
I've had a yoga music overhaul these past few days thanks to my new KEF speakers. Before now I just listened to my playlists on Spotify through my laptop speakers, which was pretty awful. Not only because of the scratchy laptop speaker sound, but because I didn't have Spotify premium, so I'd be all zen and in-the-moment, listening to my relaxing songs and then all of a sudden I'd get an annoying drum & bass music advert, totally killing my vibe.
When KEF got in touch about the EGG Sound System I realised the time had come for me to update all things musical in my life. Now my home yoga practice has been transformed. I don't have to worry about being interrupted by a new album advert that I have no interest in (I finally upgraded my Spotify account) and the sound from the EGG speakers is so crisp and clear. I can play music from my phone or laptop, which just connects to the speakers via bluetooth – so perfect.
Obviously I was pretty excited about having new speakers, so I've made a 90-minute flow yoga playlist for us all to enjoy.
To find my yoga playlist you can either search 'Imperfect Matter Yoga' on Spotify or click this link – Imperfect Matter Playlist – The playlist is under Rob's account, so don't be confused when you see the username 'robbom'.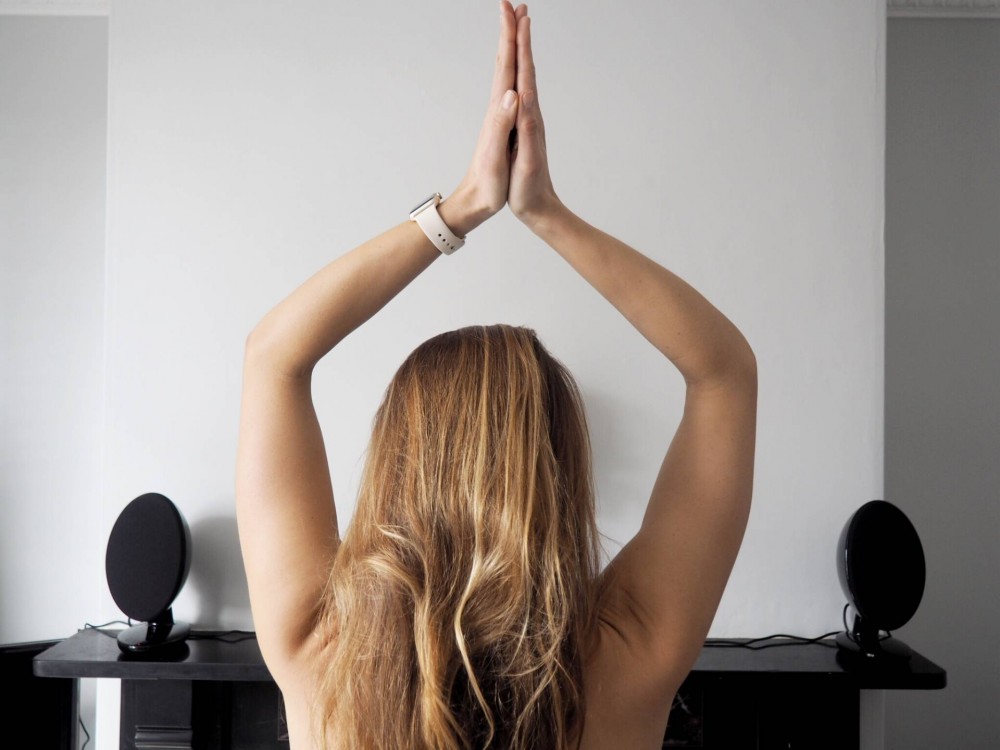 I hope you all enjoy the playlist… even if you don't use it for yoga, it's a great one for a lazy Sunday morning in bed!
FEATURED IN THIS POST: Nike Leggings | H&M Sports Bra | KEF Sound System
Love, Cat x