Yesterday I was invited to the Skinny Bitch Collective workshop and today I am struggling to type. That should tell you a lot about the kind of intensity level we worked at. Now, to start with, don't be put off by the name, if anything it should motivate you to want to go and see what it's all about. I met Russ Bateman, founder of SBC, when he was lurking around the women's section of Virgin Active in Mayfair. Little did I know that we'd meet 3 years later and I'd be in awe of his health and fitness knowledge and be pestering him for tips.
If you're wondering 'why skinny bitch?', then Russ explained that when his friends saw the kind of girls he was training they commented 'Oh right, skinny bitches'. In actual fact these girls are far from bitches, and even though they're skinny, they're lean as hell and could equal if not beat a lot of guys in the gym when it comes to fitness levels!
Russ' Skinny Bitch Collective way of training women is a breath of fresh air. Forget "step touch, step touch" and a few sit ups, SBC means business. Girls doing pull ups, weight lifting, dead lifting and press ups is just the beginning. When asked what makes Russ' method different from any other personal trainer he commented, "I have a big emphasis on nutrition, as well as training. The first questions we'll ask someone are what are they eating, what are their sleep patterns like, are they stressed? Some people can't lose weight, not because they're not exercising enough, but because they've got hormonal issues, so we need to dig deeper. When you train with us you get an overhaul – we try to make you as holistic and healthy as possible." This is evident when you look at SBC's Facebook, Twitter and Instagram profiles – expect to find not only inspirational fit bodies, but lots of healthy eating ideas and recipes. I have pinched a few photos from SBC to make this post look pretty – I assure you that photos of me working out were the exact opposite of that!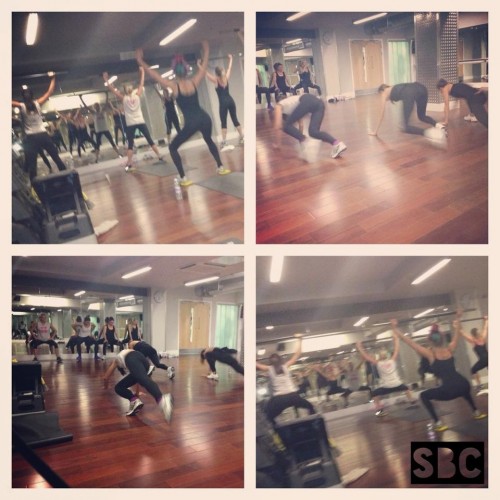 Like I said at the beginning, I'm aching a bit today. I don't recall a time when I have ever pushed my body to work so hard. I won't lie, I found it tough (I had to sit out one of the 200m runs as I was on the verge of throwing up) – the constant shake up from weights to squats to jumping lunges to running is something I'm not used to, but  I'm so glad I did it. I may ache, but I feel great for it!
It's the little things about the SBC workshop that make it so good – the difference of heels up or heels down during the wall squat, the crazy spider crawl, or just letting you know that by moving to a slightly different position you'll be working a different muscle. SBC has all of the ingredients that you don't get in a standard gym class.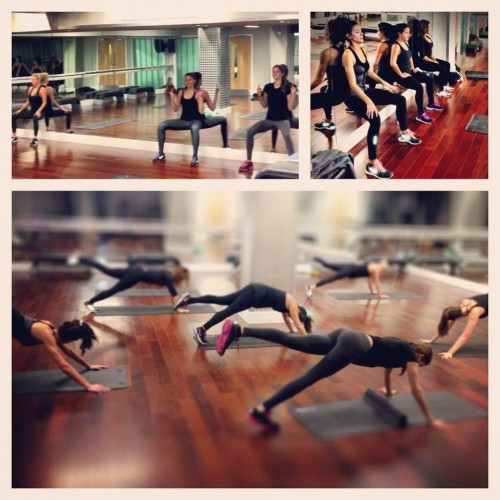 Russ' method of teaching is harsh, but fair. He'll shout and swear at you if you're not working to your full potential, but when you get it right he'll let you know about it. One thing I like in particular is that he knew every girl's name, therefore giving the workshop a really personal and friendly feel.
Like I mentioned before, you can find lots of healthy eating images on the Skinny Bitch Collective social media profiles, so I thought I'd share one with you. This is my favourite… it makes me so hungry!
And to finish on a high, the lovely Sophie who was training with us, brought some homemade and very healthy blueberry pie for us all! Check out her recipes and healthy creations on Instagram here
Here's a little photo to sum up my weekend… This is what I looked like before I went into the class, but definitely not what I looked like when I left! I went home to make some homemade salmon & sweet potato fishcakes, which is the first time I've eaten fish in seven years. I may not be a fan of it now, but I'm sure I'll get used to it. My boyfriend and I then popped out today to buy some ingredients for Sophie's Blueberry pie. We're looking forward to baking it this evening!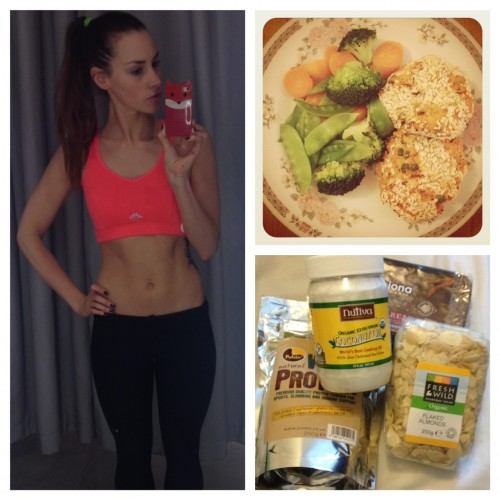 If you're interested in trying out the Skinny Bitch collective class then here are some details:
When? Saturday at 5pm (50 mins)
Where? Baker Street, London
Who? Anyone can go, but Russ will warn you that it's tough!
How? You must book in for the class, by contacting Russ at [email protected]
Cost? £30
I'm working on a second Skinny Bitch Collective post containing all of the tips I learnt from Russ, so stay tuned!