As part of my #workit summer series campaign with adidas, I was able to bring on board my bendy friend, Lottie Murphy to help me out with some stretching.
I can't stress the importance of stretching your muscles enough and the benefits it has on your body. Not only can stretching reduce the risk of injury, it also allows your body to work through it's full range of movement when performing exercises and it increases blood flow to the muscles.
Here are my favourite partner stretches to do when I have a bendy friend like Lottie to play around with! If you want to try these, please be careful with your friends and take it slowly. Sometimes it's within the smallest of movements, when your inhaling and exhaling deeply, that you find the best stretch.
1. The Sitting Twist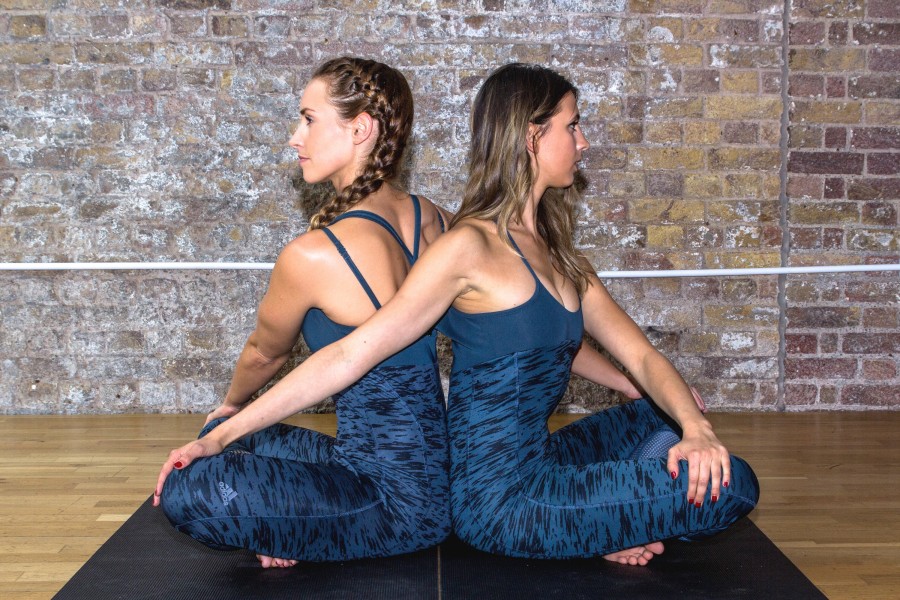 This stretch is a nice easy one to start off with, opening up the chest, whilst making sure your posture is upright and aligned with your partner.


2. Split Stretch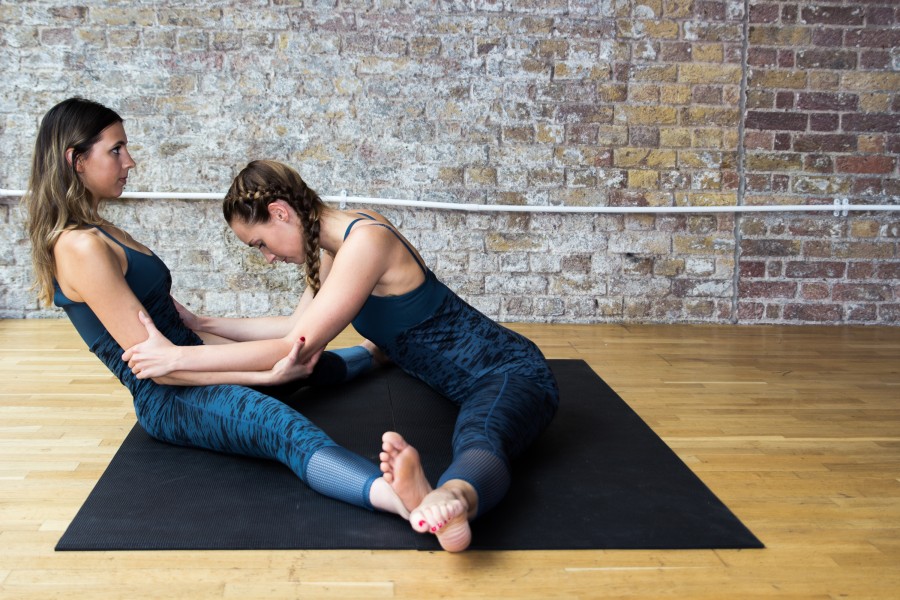 This stretch may make it look like I'm the one doing all of the work with my splits being pulled at, but this is actually amazing for Lottie too, as she's having to use her core to keep her body straight and pull me forward, allowing my hips to open.
3. Reach to The Sky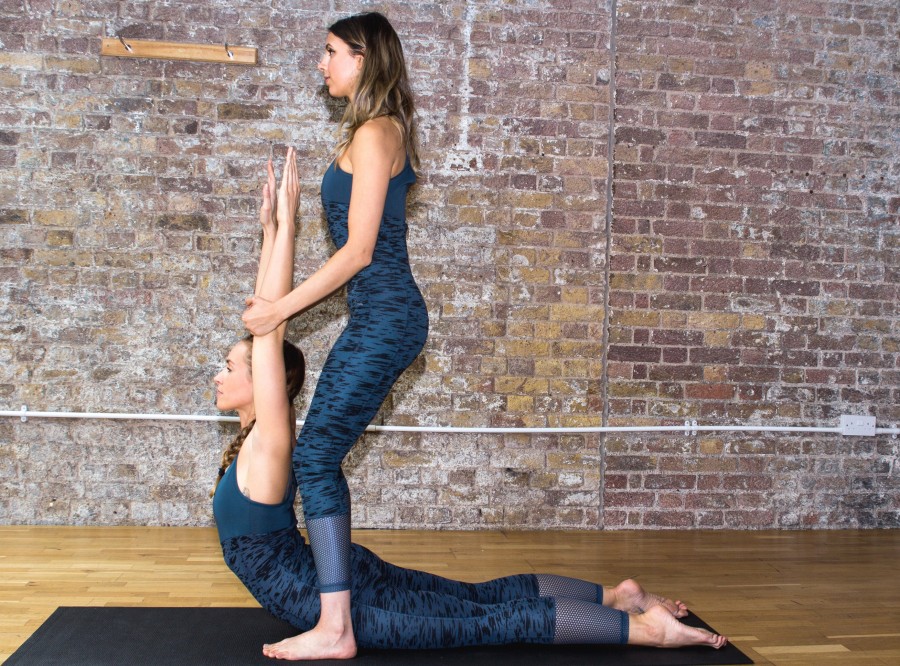 Be careful getting into this stretch and ask your partner standing up to pull you up gently until you feel your maximum stretch. This not only opens your shoulders, but it works your back flexibility, whilst stretching through those abdominal muscles.
4. In a Heap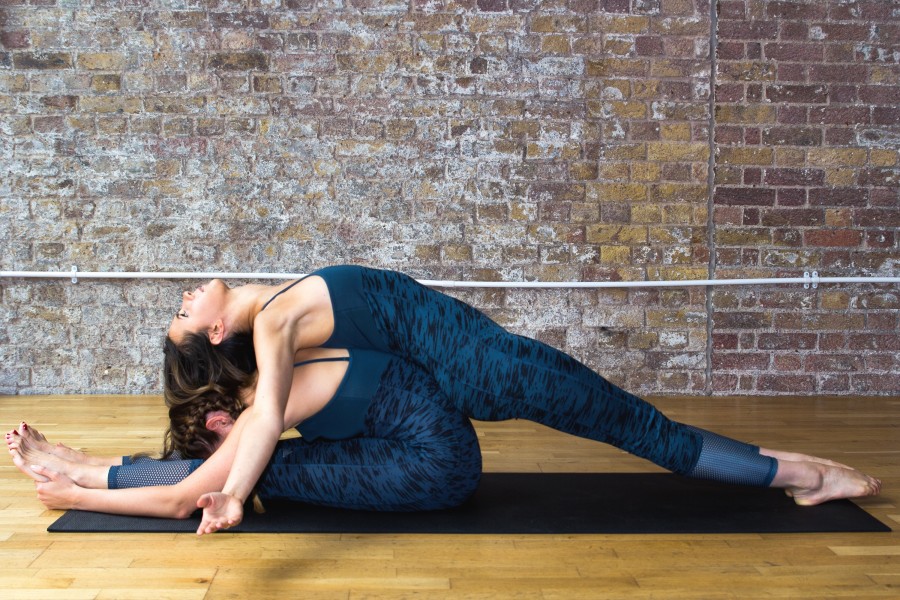 I love how this stretch looks! Lottie is like a fallen angel, she looks so graceful. Again, this is one to be very careful with if you're not very flexible in your hips and hamstrings. This is a rather advanced stretch, as having a person's full body weight pushing down on you is a lot to take. If you're not this far along yet, just ask your partner to stand behind you and to gently push down on your back.
5. Open Your Heart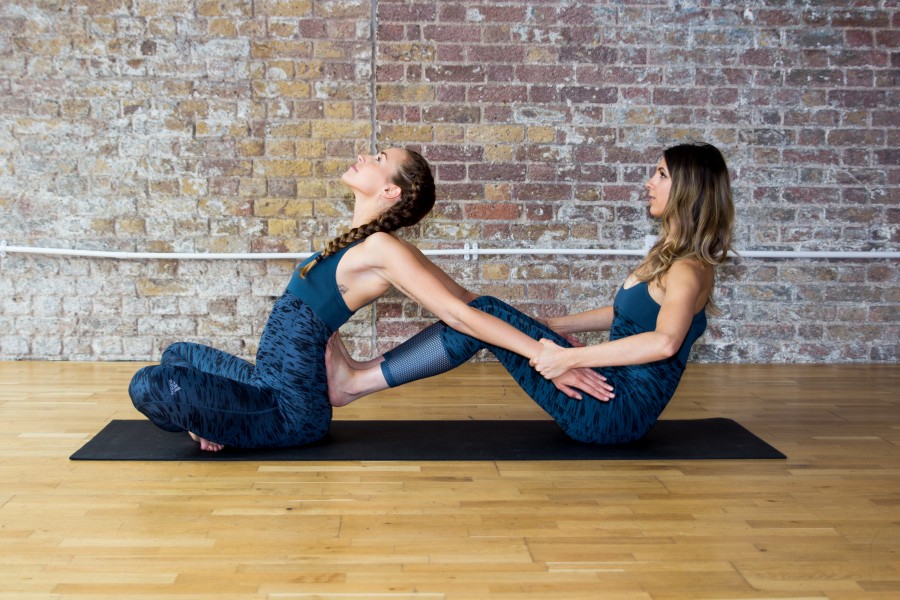 Again, I love the shapes created by this stretch. It's an amazing one for opening your chest and shoulders, while your partner behind you also gets a bit of a core workout.
Give some of these a go with your friends and of course, as with any exercise, be very careful and only go as far as feels comfortable for you. Whilst at Frame Shoreditch, Lottie and I also filmed a video for her YouTube channel which you can watch here. Time to work that booty, using some of my adidas #workit moves!
For those wanting to read more about getting bendy, I wrote a blog post with tips for flexibility a while back, which you can have a read of here.
Love Cat x
Thank you to Frame Shoreditch for letting us use your lovely studio space and to Abi Price for the photos!