Menorca was not what I expected. I went when I was three years old with my family and although I can't remember a single thing from that holiday, I still had it in my head that Menorca was an island over populated with tourists, built up with big hotels, busy beaches and not much charm. Wow, was I wrong. Just home from one of my favourite ever holidays, I'm so excited to share my experience with you in this Menorca travel guide.
As is always the case when I go somewhere amazing, part of me wants to keep it all to myself, but the better part of me knows the sharing is caring and I know that so many of my followers and readers would love a holiday like this.
Rob took me to Menorca as a surprise for my 30th birthday having done a lot of research trying to find somewhere warm with a balance of both activity and chill time. The boy did good! Read more about what we got up to below.
MENORCA TRAVEL GUIDE
We stayed at Ca Na Xini for five nights, bed and breakfast. A beautiful old house from the outside, the 8 bedroom hotel was super chic and minimal inside with lots of white and clean open spaces. Located just outside of Ferreries, in the countryside, Ca Na Xini is part of Hort Sant Patrici, an old farm turned hotel, sculpture gardens, small pool, cheese factory/museum and a little restaurant. It was the perfect little hide out for us to return to each day after our Menorcan adventures.
HIKING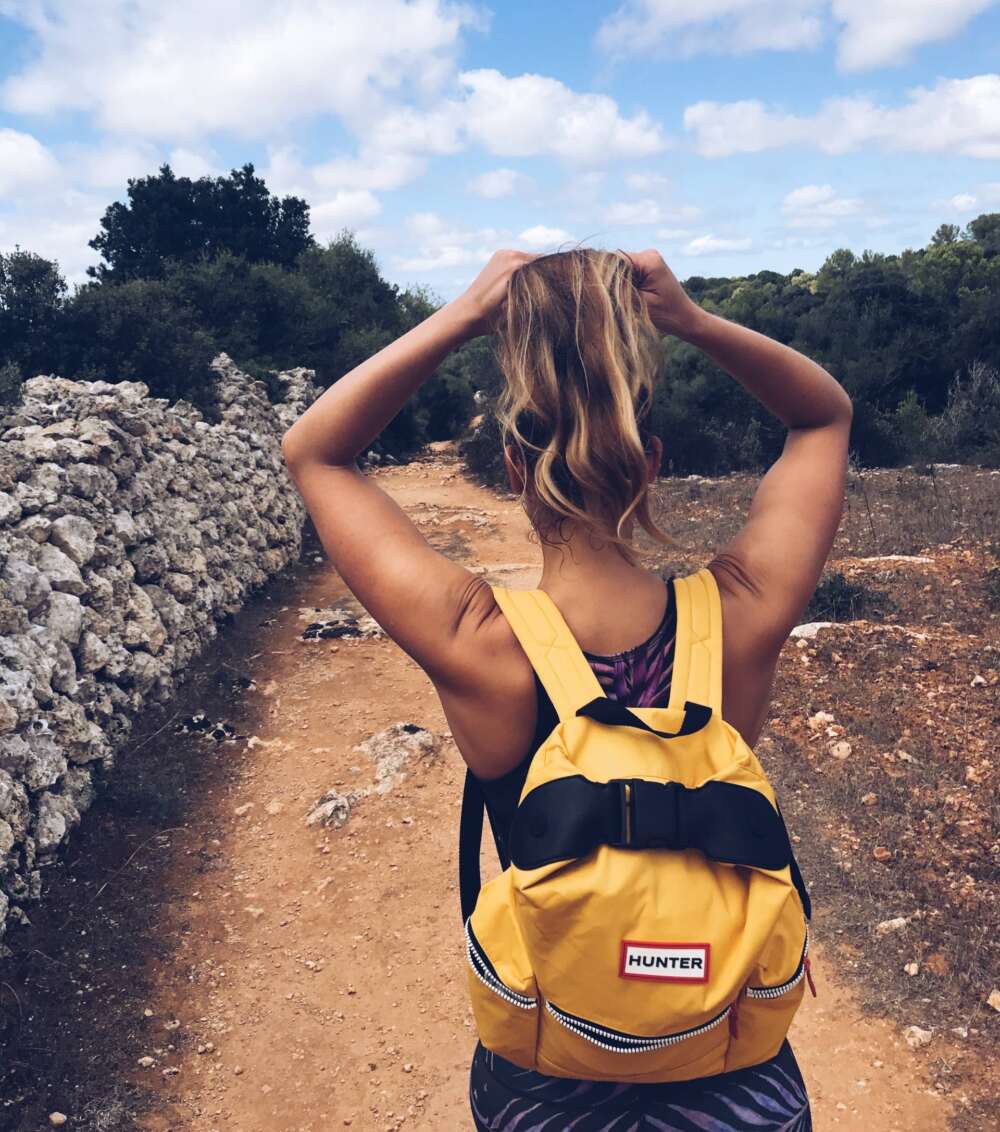 You all know I a very keen hiker and even more so when the weather is warm and I know there's beach waiting for me at the end of the hike! In May 2011 Menorca reopened the pathways that circulate the whole island, known as the Cami de Cavalls. The whole route is 185km, but just like any hiking path, you can hike along it at any point that suits you. There isn't public transport in many of the areas, so for us it was a case of parking the car, hiking to a beach and then hiking back to the car. This didn't bother me, as one day we hiked the Cami de Cavalls in one directions from Cala Mitjana to Cala Fustam which is slightly more inland and then walked along the very rocky coastal track on the way back, getting the best of both. This is the same in a lot of the areas we visited, as the Camp de Cavalls doesn't always go via the virgin beaches – we'll get into those in a minute!
If you're a super keen hiker and want to do the full Cami de Cavalls, I believe there is a company that will transport your bags from hotel to hotel for you while you hike. It's worth looking into when you're done with my Menorca travel guide.
The scenery is just so stunning. South of the island being more Caribbean-like with whiter sand and rock and the north or the island boasting just as much beauty with more red and copper tones.
BEACHES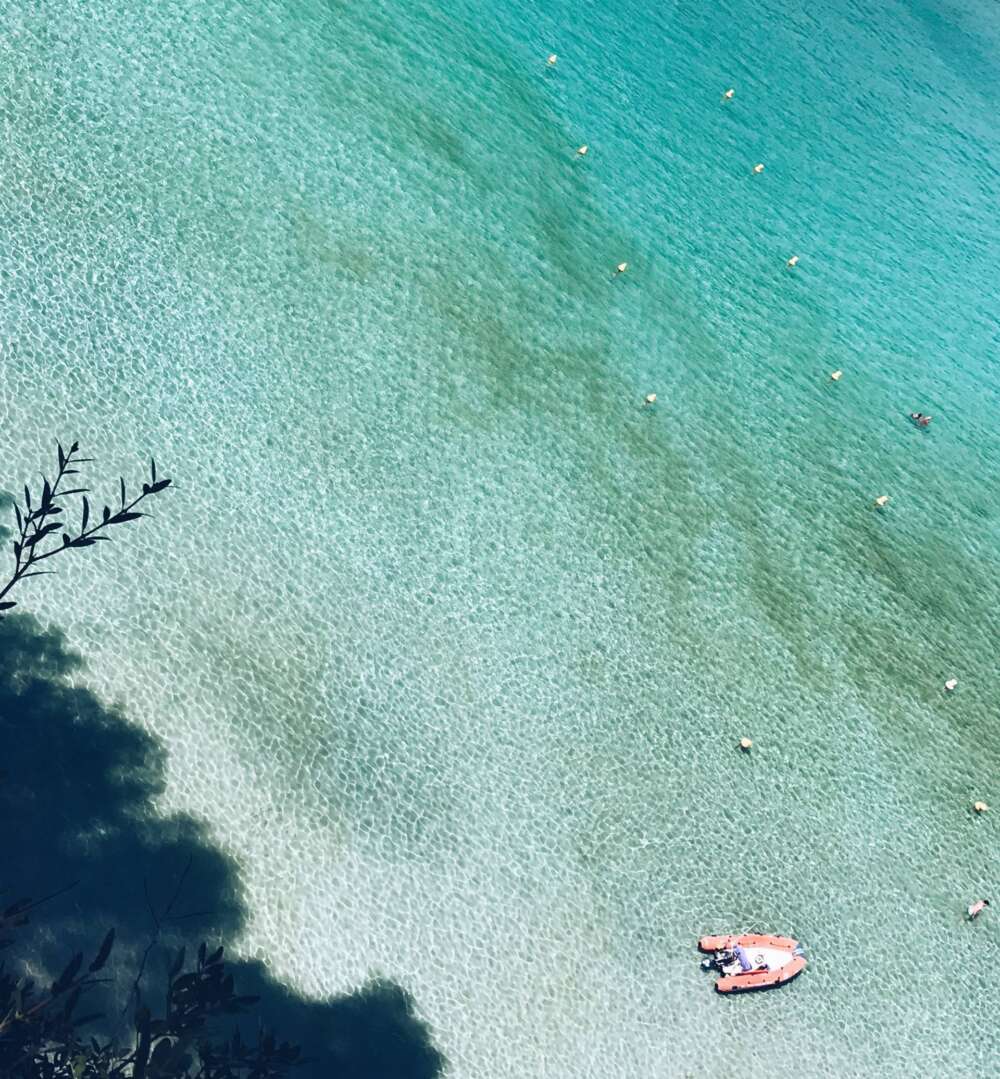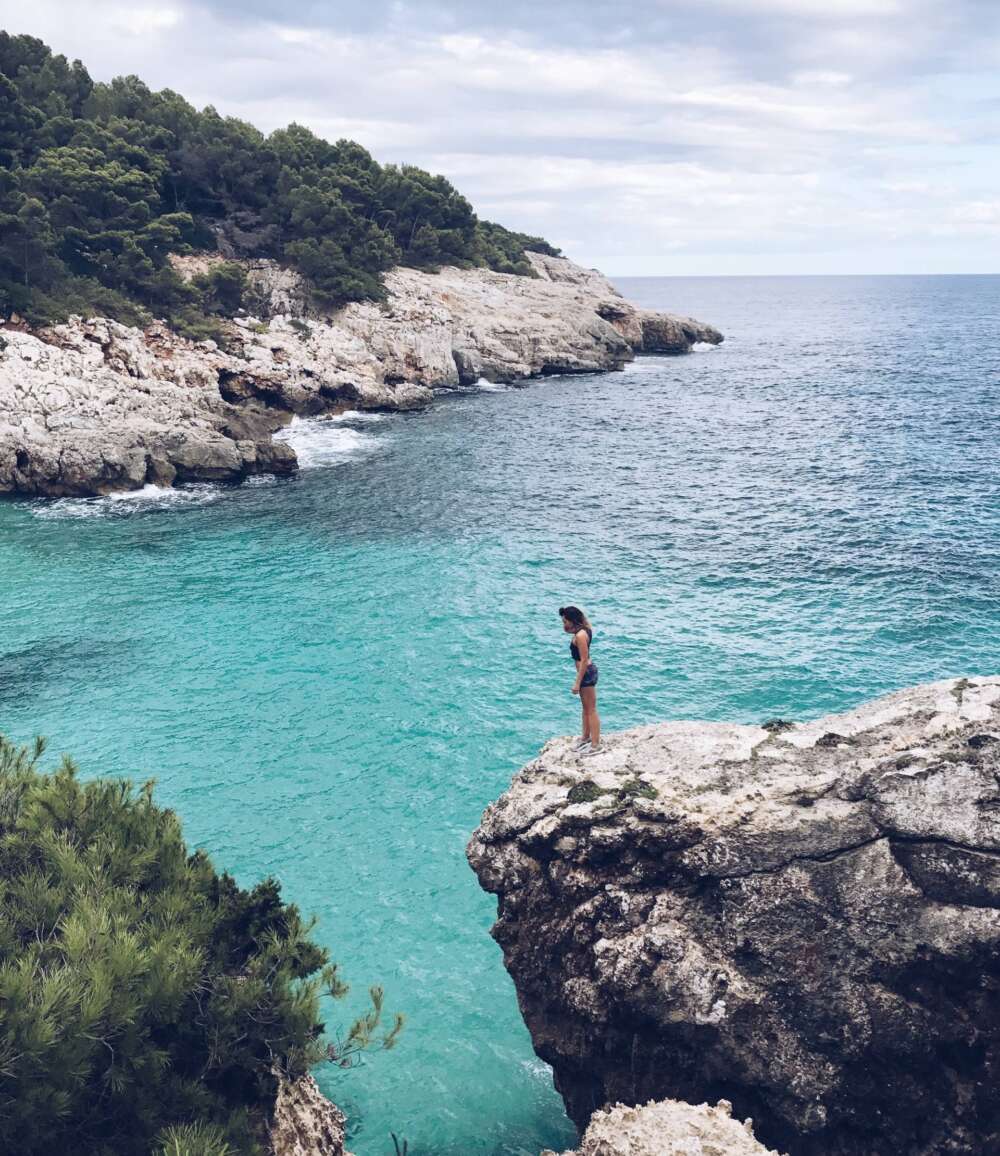 There are SO many beaches in Menorca and the best thing about them is that a lot of them are virgin beaches, meaning no buildings at all, just sun, sea and sand. It does mean that you need to prepare your lunch and water pre-hike, but we just went to the supermarket each morning to buy fresh baguettes, salad, fruit and crisps to make our own lunch on the beach. Most virgin beaches don't have toilets either (some might have a port-a-loo or two), so you need to be ok with peeing behind a bush… or in the sea!
Cala Fusta & Cala Escorxada: The neighbouring bays are both beautiful. One day we hiked from Cala Mijana to Fustam and the other day we hiked from Sant Tomas to Cala Escorxada. Because of the walking and there being no facilities these beaches don't get too busy. Of course there a like-minded people who don't mind the walk, but they are no where near as busy as Cala Mitjana.
Cala Mitjana: When we got to Cala Mitjana on our first day we couldn't believe how busy it was. It looked like everyone was on top of one another! We pitched up our towels for an hour or so up on one of the higher rocks that people were coming to jump off. There's no denying that the bay is stunning, but for us it was a little too busy.
Cala Pergonda: Up on the north of the island, again without facilities, Cala Pergonda is another natural beauty with copper coloured sand and rocky sidelines to match. We did the side of this island on a grey and rainy day (yes, be prepared for a few of those in Menorca in September!), so I can't say how busy it would be on a sunny day.
TOWN LIFE & RESTAURANTS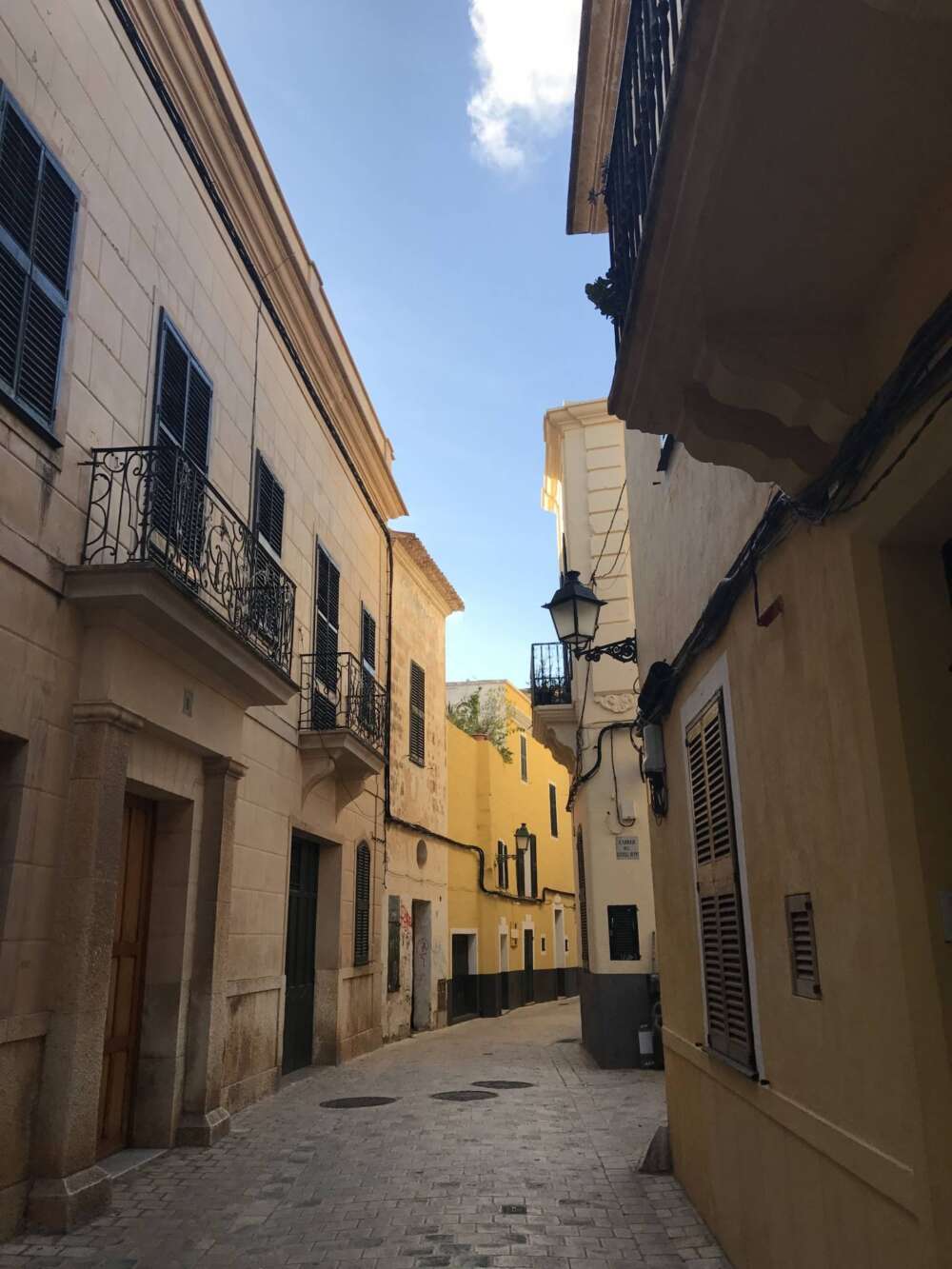 Ciutadella is such a beautiful city, all old buildings and small cobbled streets, just a short walk from a cute little harbour where we of course wandered around deciding which boat we'd like to own one day!
As I find most of the time when I'm in Spain, Italy or France I struggle with eating healthily. To be honest though, this was a holiday to celebrate my birthday so I was much more interested in pizza and ice cream than I was in salads! Here are my favourite restaurants I wanted to include in my Menorca travel guide.
ROMA PIZZERIA – CIUTADELLA
SANTA CLARA – CIUTADELLA
FABRICA DE FARRY – ES MERCADAL
CLOROFIL.LA – MAHON (VEGGIE & VEGAN)
OTHER THINGS TO DO
Quarry – I'm so gutted that we didn't make it to the Quarry (stupidly we tried turning up at 4pm on a Sunday – it was closed). It's voted one of the top things to see in Menorca and just from peeping my head over a wall I could see that it looked pretty cool and worth a visit.
Lighthouses – If you hike a lot of the Cami de Cavalls, you'll see the lighthouses. Alternatively, some of them can be driven too. It's worth researching the best ones to watch the sunset from, but be warned, they get VERY busy at sunset and parking isn't always possible. We made that mistake and had to chase the sunset to a different part of the island to watch it.
—
I wrote this blog post on my way home from Menorca and then totally forgot to post it. That was five months ago. Finishing off now and reminiscing about it has made me want to go back so much. It was honestly one of my favourite holidays, even with a couple of days of rain!
I can't recommend Menorca enough! If you get a chance to go, say hello to the island from me! I hope you enjoyed my Menorca travel guide.
Love, Cat x