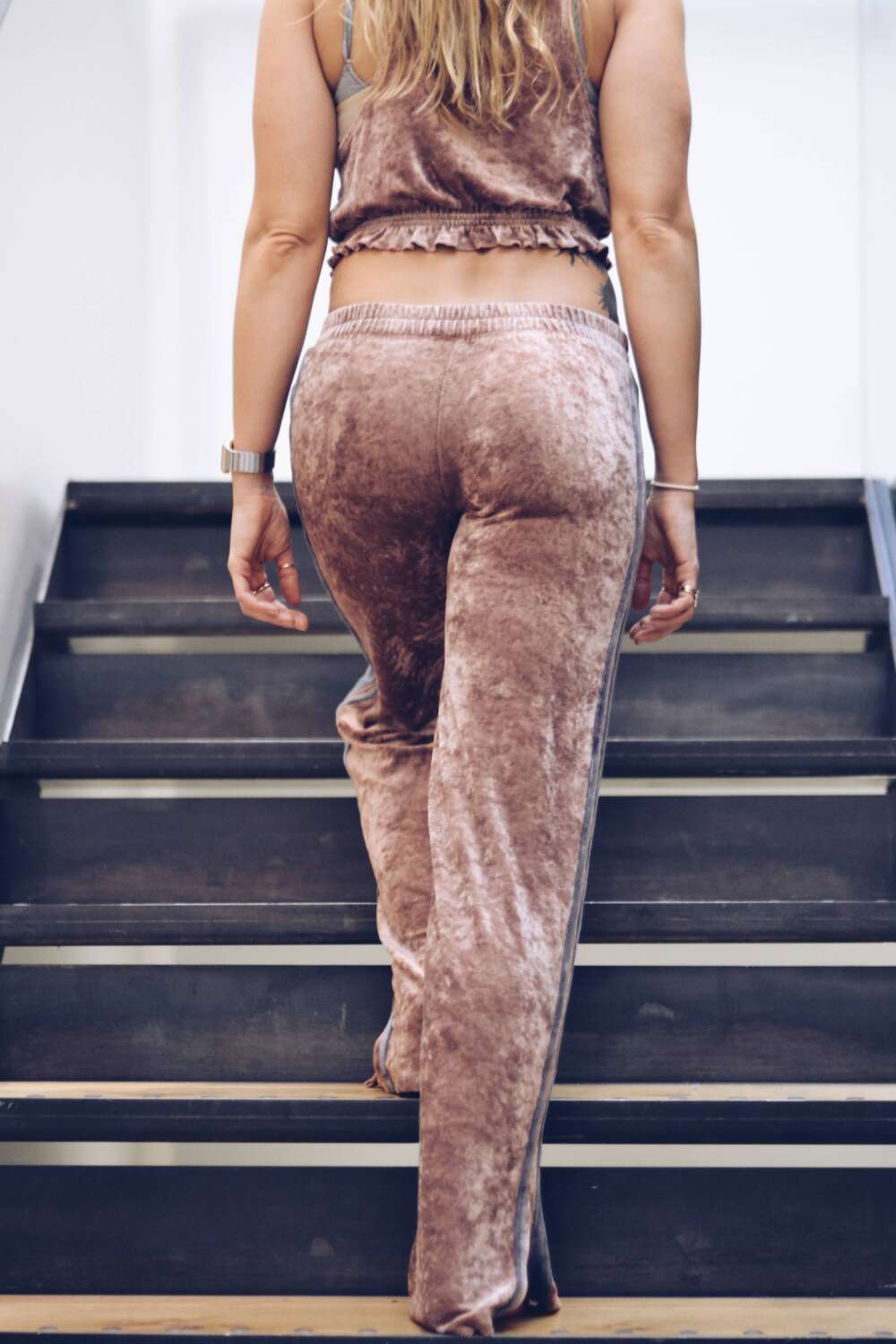 If you follow me on Instagram, you might remember that I taught a yoga class for an intimate Free People event a few weeks ago and didn't stop talk about the beautiful Free People activewear for quite a while. Free People have now launched the app in the UK for iPhone and asked me to do a Free People activewear edit for you all to browse. I apologise to you bank balance in advance! 😉
I've been a fan of the brand for many years, so when they launched the Free People activewear range, FP Movement, I got rather excited. For me, Free People embodies my fashion/fitness style, but also my lifestyle. As a yoga teacher and fitness-lover, comfort is so key. Not just when it comes to activewear, but in my everyday clothing. This dusky pink velour crop and tracksuit trousers are pretty much me in a nutshell – nice and flowing, but a little sassy with some skin on show via the crop top. This is the perfect set to throw on after a yoga class, to wear at home or to go to meetings in – yes, I'm a casual dresser when it comes to meetings!
Feeling confident in the clothing you wear both in and out of the gym is so important. It can be the little thing that makes your day change from being just good, to awesome. Confidence primarily needs to come from within, but as part of that we want to feel good on the outside, which is why amazing activewear always motivates me and puts me in a marvellous mood. When it comes to styling up my activewear wardrobe, I'm all about layering, cut out backs, mesh panels and having something tied around my waist.
You can download the Free People app here and start browsing through my edit of FP Movement pieces – I also added a few normal bits of clothing, as I can resist boots with stars on! Free People activewear has you covered from activities like surfing and yoga, to running and training.
SHOP MY OUTFIT
HAPPY BROWSING! Love, Cat x