I don't wear dresses very often, but when I do, I'm always drawn to those from Australian brand Finders Keepers, so when I heard that they were launching an activewear collection I kept my eyes peeled on Instagram to see what it looked like.
Being a fitness blogger I'm very fortunate to have things sent to me on occasion, so I was jumping up and down like an excitable puppy when I was asked if I'd like to pick some pieces from Finders Keepers activewear collection to review. As you'll see from the photo above I opted for the pinstripe leggings (office worker fitness chic!) and the pink digital floral print hoodie & sports bra.
I'm a fan
The sports bra is brilliant; I wore it for yoga this morning and a run last week and it served very well for both. The print is perfect for spring/summer and even though it's cold outside now it did me good to be in such a pretty print, feeling fresh and floral! Same goes for the hoodie, I'm a big fan of it. I wouldn't wear it to work out in, purely because it's quite heavy with an oversized style, but it looks great thrown over your gym kit or even with jeans for a chilled out vibe.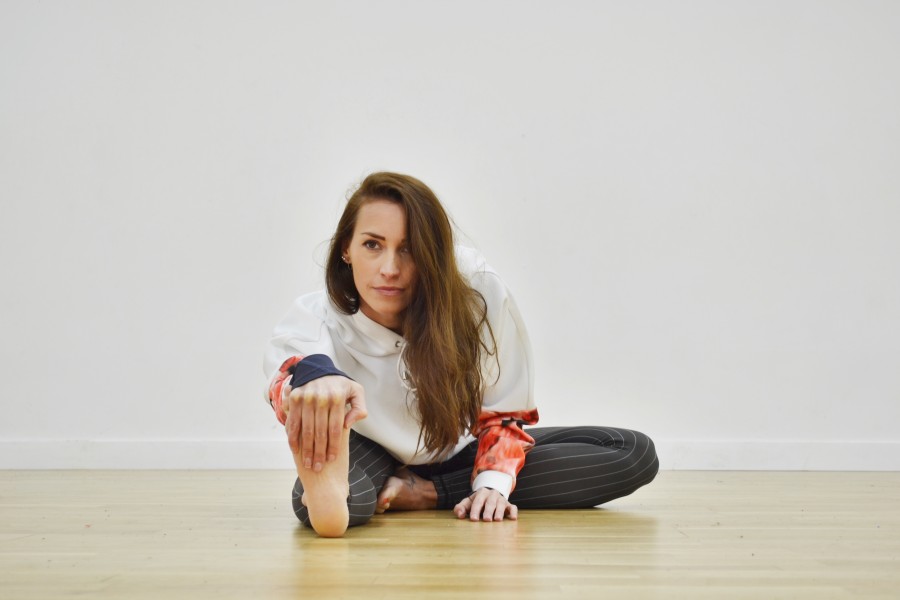 Honesty is the best policy
I'm always so grateful when I receive these lovely things, but it wouldn't be right of me to blindly praise them just for that reason. I hate to be negative, but it's my job to let you know what I think. I was actually quite disappointed with the quality of the leggings, as they were thin with no compression at all. Maybe they're not supposed to be either of those things, but for over £100 I would have expected them to be a little more performance focused and not just look great. It's such a shame as I absolutely love the style and all of the other prints FK x FIT have launched. I suppose I'll just have to buy myself some extra sports bras from the collection instead! 😉
Finders Keepers activewear collection exclusively launches in Harrods this March and prices will range from £56-£164. They have lots more beautiful prints on offer, so be sure to check it out!
Head over to Finders Keepers' Instagram page for a daily dose of 'fitspiration'! x