I recently spoke about my favourite yoga mats over on my Instagram Story and had so many messages from you all asking more questions, so I thought I'd write a more thorough blog post about them all. Hopefully my guide to the best yoga mat will help you when picking which mat to next root your toes into. Please remember that these are the best yoga mats in MY OPINION and might not be the best for everyone. Before you buy a mat, make sure you read a few different reviews, so that you can make the right choice on the best yoga mat for you.
LIFORME: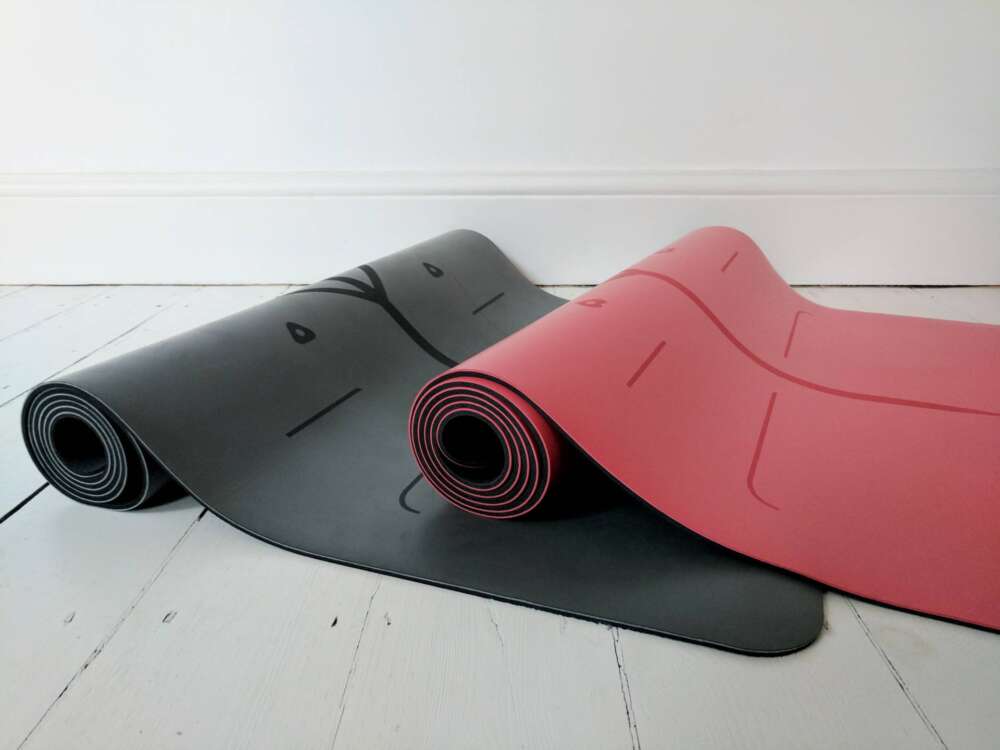 In terms of the whole package, Liforme really hits the nail on the head for me, and a lot of other yogis I know. I got my first Liforme mat three years ago and still use it now. The first thing people comment on about Liforme is the price. It's £100, but I have to say that I would happily spend that £100 again and again. I've used it nearly every day for three years and it still doesn't leave me slipping and sliding around.
Yesterday I actually received the new limited edition one (exactly the same, other than the print & colour – see image above) and only after using that have I realised that it might be time for a new replacement grey/black one. The non-slip on the new one is so much better, but that's only normal when compared to one that's been used so much. The alignment design is a great addition too. At first it can be a little off-putting, as you spend too much focus on getting it right, but after a while, it's second nature and you just use the alignment markers without too much thought. The other factor I love about the Liforme mat is that it's a little longer and wider than most standard sized mats.
MANDUKA: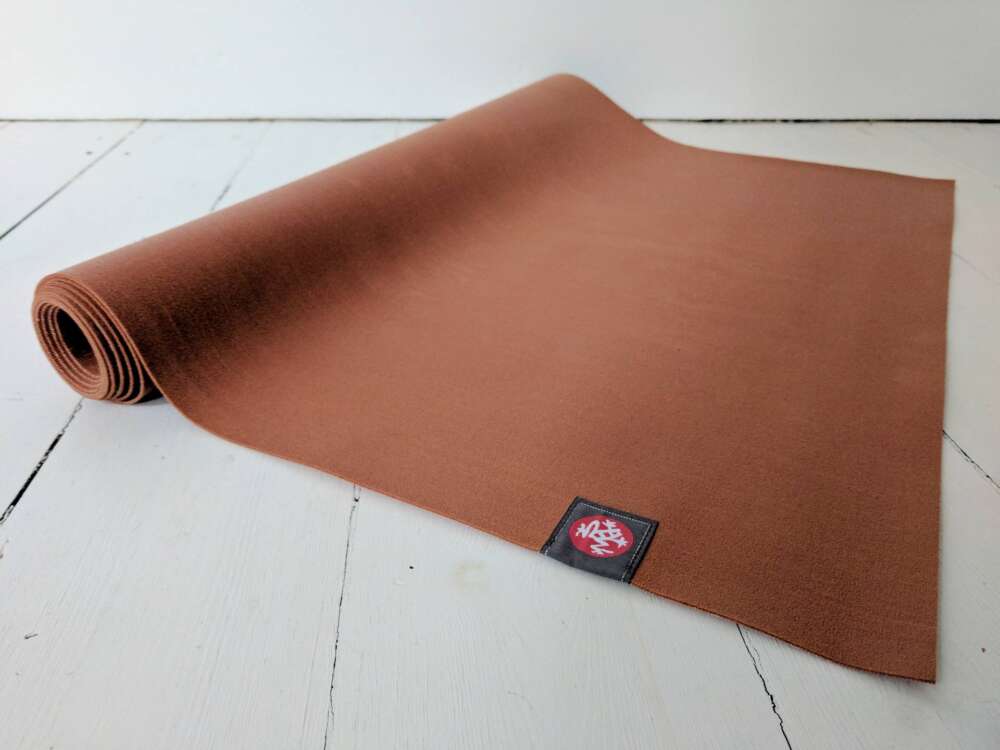 I have the Manduka Eco SuperLite Travel mat and for me it's been the perfect travel companion. As someone who travels a lot and always needs extra space in the case for leggings, it's so handy to have a mat that can fold up and squish into a little space. The thing I think some people get confused about with travel mats is how thin they are. This Manduka mat isn't one I'd practice on just as it is, it's for me to lay over a studio mat where ever I go. Even for those in London who have to get on the tube with a yoga mat, this could be a great alternative to something big and heavy. Out of the ones I've tried this is the best yoga mat for travel purposes.
YOGI BARE: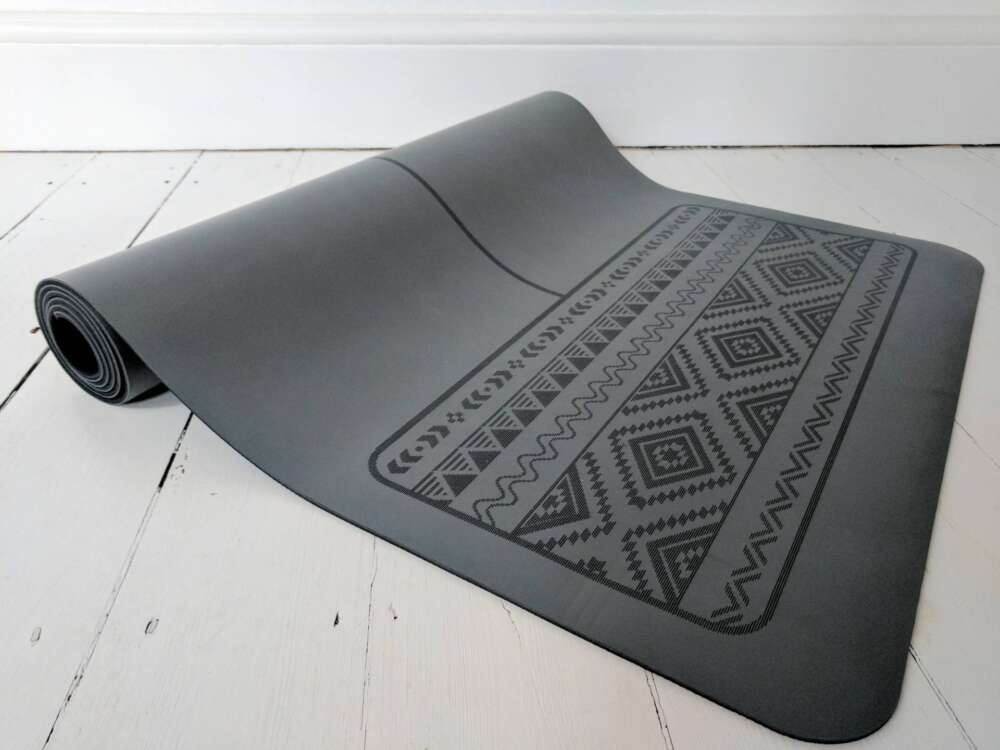 The Yogi Bare PAWS mat is very new to the market having only just launched, so even though I can't vouch for the longevity of it, I can definitely say that it's a dream to practice on. Being a very similar quality and feel to the Liforme, but at less than half the price it would be my recommendation for anyone with a tighter budget, but in need of a non-slip, sleek-looking yoga mat. This is very much a case of being designed by a yogi, for yogis, so she knows what we want.
LA VIE BOHEME: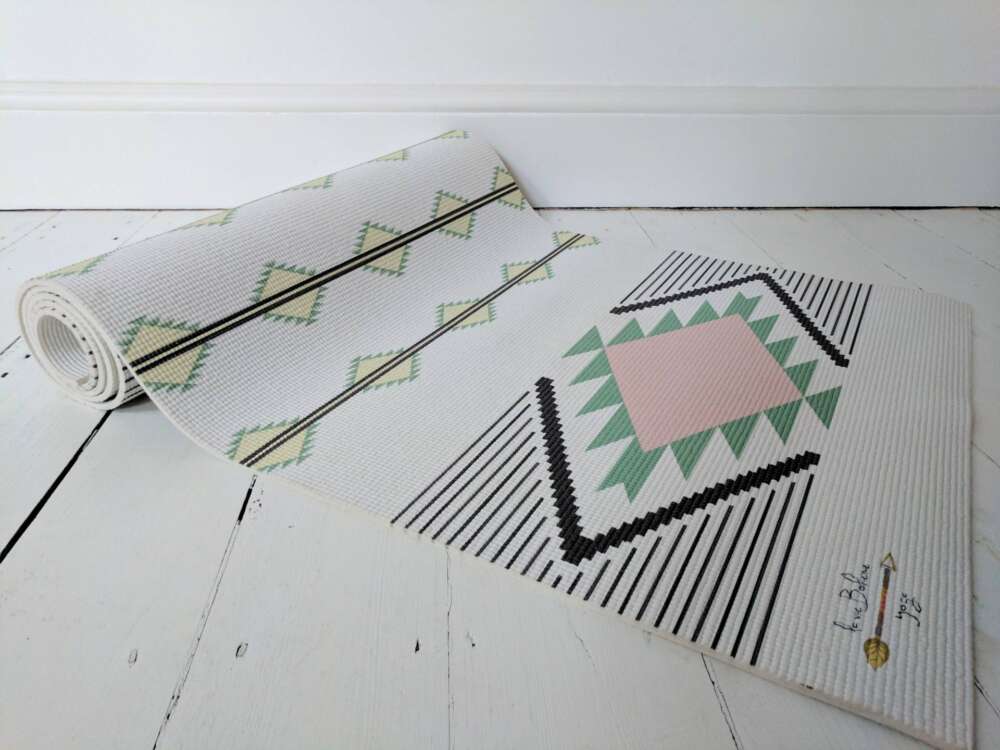 In all honesty La Vie Boheme aren't the most technically amazing mats in the world. No way do they match the qualities of the three brands above in terms of stick and feel, BUT if you're just on the hunt for a mat that looks very pretty, then look no further. La Vie Boheme have got it down when it comes to printed yoga mats – my current favourite is the Fiji mat. Hop on any of these and they'll take your mind off to somewhere relaxing and exotic! They may not be perfect for fast flowing yoga where you need the non-slip, but for working through slow stretches or working on strength postures and balance, they do the job perfectly.
SHOP MY LA VIE BOHEME MAT HERE
KORUKU: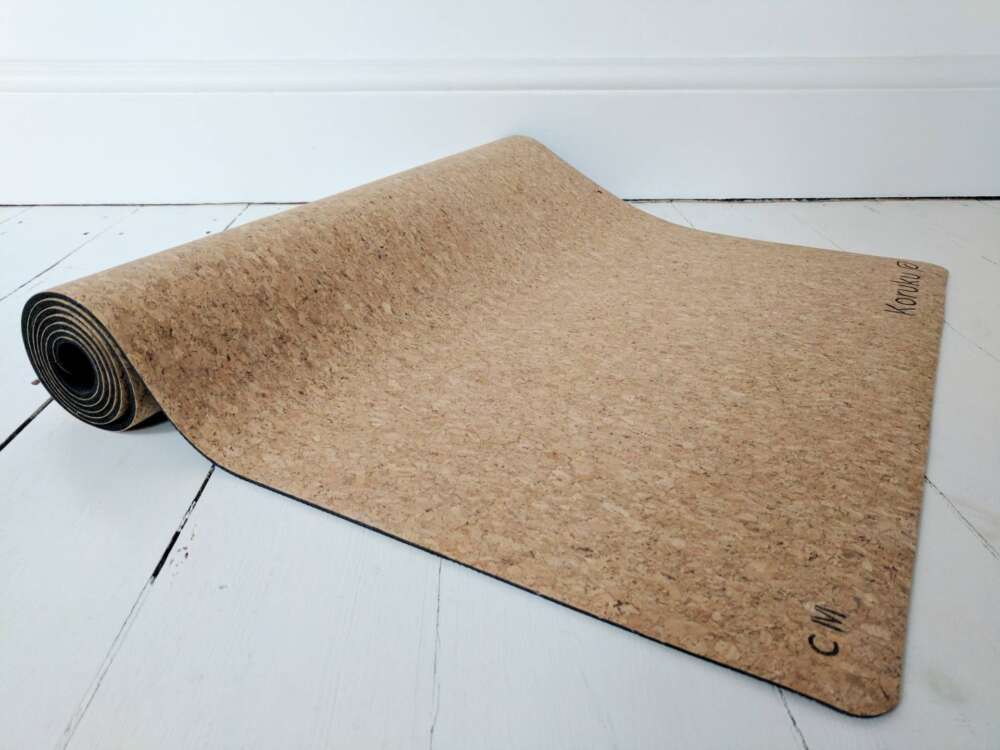 Koruku is the brand for you in you're looking for something very eco friendly. The cork is 100% natural and sustainable and according to the brand (I'm not a wizard on cork) they say it's self-cleaning, so you never need to clean it yourself. Again, this is a mat that I haven't had for very long, so I can't talk about the longevity of it and it's also not as non-slip as I would like it to be, but the other wonderful thing about Koruku though, is that they are partnered with the One Tree Planted. For every mat sold they donate to have a tree planted in either Kenya or Indonesia. How's that for our yogi way of thinking!
So there you have it, my round up of the best yoga mat for me and maybe for you too. There are so many different brands out there, so many that I'm sure I'll try over the years. For now though, these are my recommendations.
Love & light, Cat x