I can't believe I haven't written this blog post before now, as I get so much inspiration and motivation from these people… some of the best yoga Instagram accounts around, I'd say!
Some you will have heard of because they have a huge amount of followers, and for good reason. Others you may not, but I can assure you they are all worth a little bit of your attention and here's why.
With over 200,000 followers it's no surprise that Rivka is in my list of favourites. It's hard to miss her incredible backbend when scrolling through her feed, but aside from the physical, I love that Rivka isn't afraid to talk about how she feels. Her captions aren't just a quote, they include a quote that you can tell means something to her and she then goes on to write in her own words about how she feels.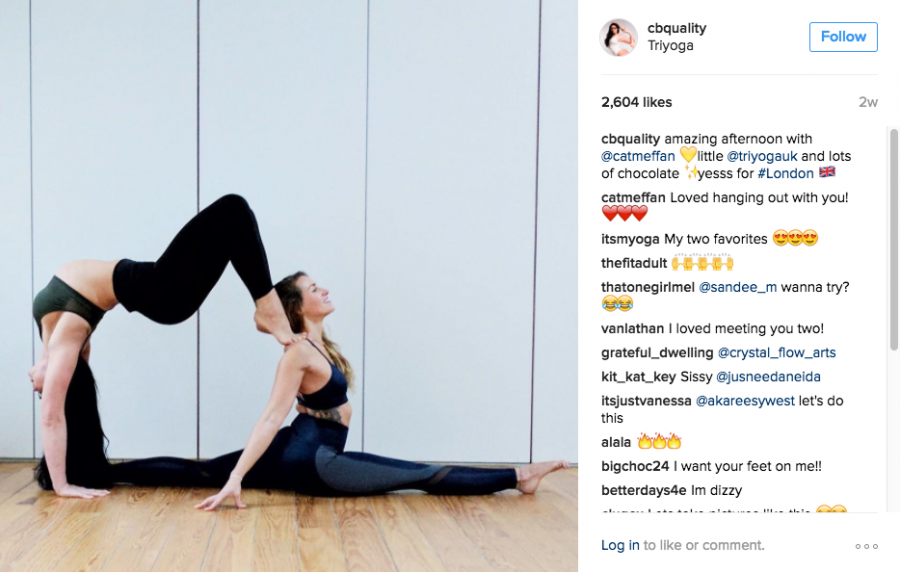 I recently had the absolute pleasure of hanging out with Claire while she was in London, so I can safely say that she is an inspiration both on and off Instagram. In a world where social media has the capability to creep into our ego and change us, I felt like I was hanging out with an old friend, not taking ourselves too seriously and just having a good old catch up. There's no denying she's a total babe when flexing in her bodysuits, but Claire is grounded and kind, the girl next door.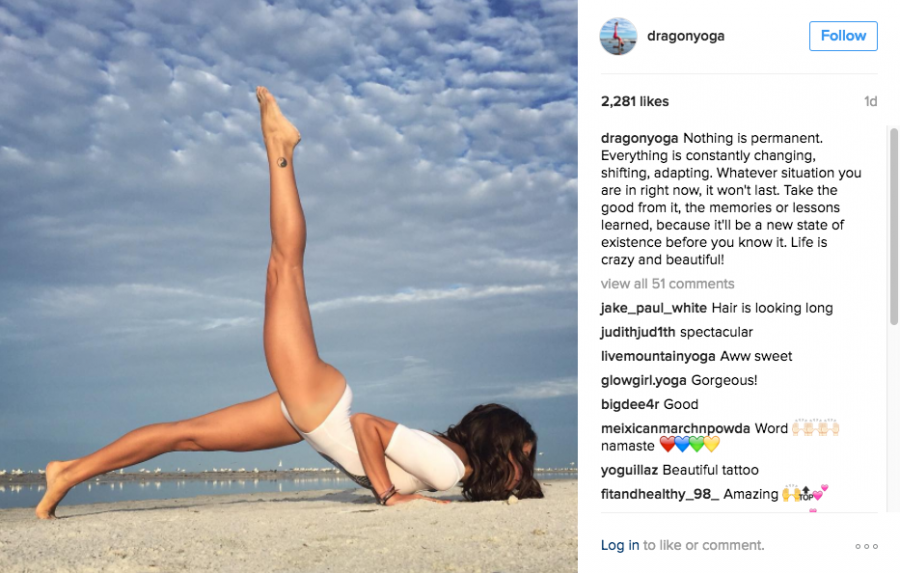 I was once at a workshop with Adell and keep kicking myself that I didn't say hello… even more so becuase she was talking to a friend of mine. Silly me! I love Adell's instagram not only for her beautiful postures (like, SERIOUSLY BEAUTIFUL), but I love that she's based in Wales, a place very close to my heart. Her photos always make me long for windy walks along the rocky coastal path.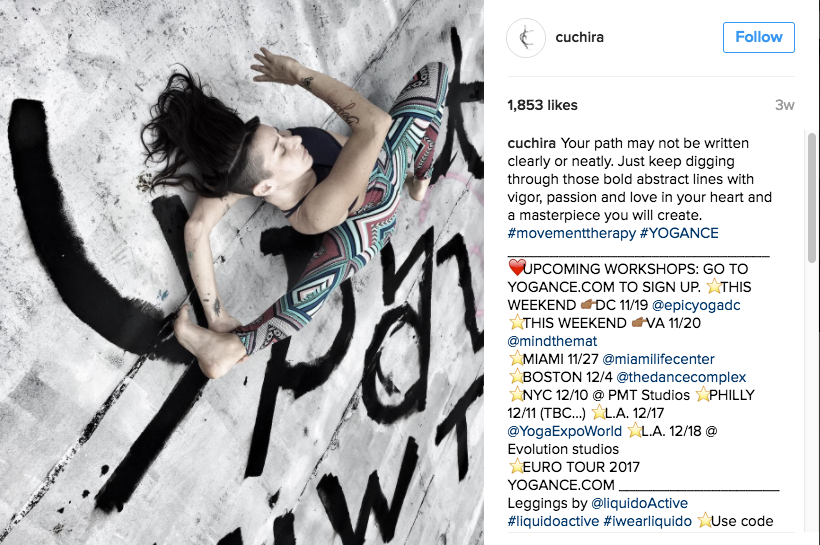 The way Tamara moves is just incredible! I could watch her all day. As an ex-dancer and someone who puts a lot of expression into my yoga flows, I have so much time for what Tamara does and what she has created with Yogance. I have so much admiration for Tamara, as she's not afraid to express herself fully on, off and around her mat. Definitely one to keep an eye on for workshops – hopefully I'll see some of you there.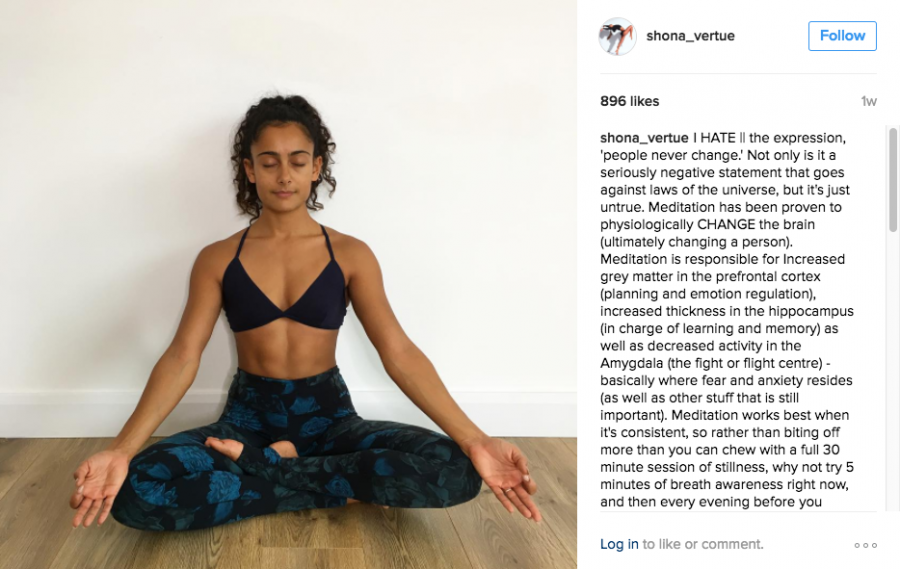 Shona isn't just a yoga teacher, she's an delicious M&S yoga teacher… I'm just kidding… pretty sure only the Brits amongst you will have a clue what I'm on about, so I'll swiftly move on. What I was going to say is that Shona is a fountain of knowledge, beauty, kindness and curly hair. She's a PT as well as a yoga teacher, the creator of The Vertur Method and has a book coming out next year. Even though her Instagram feed isn't just yoga focused, as an ex-gymnast and a lover of all things mobility, even her non-yoga posts are full of tips and tricks that can help us all. She also loves meditation as much as I do!
Aside from his big smile, I love the epic acro moves and words of wisdom that Andrew shares. He also has a podcast called Yoga Revealed where he chats all things yoga and wellbeing, along with interviewing and chatting to lots of like-minded people. When I head out to LA next year I might just have to hunt him down in a totally non-creepy way, just to hang out, do yoga and laugh!
My fellow London yogi! Steffy teaches in London and runs retreats around the world. She takes her students on a journey, past just the physical practice, making the emotional and spiritual side of yoga more accessible for everyone. The thing I love about Steffy on Instagram is that she's not afraid to speak her mind and to dicusss topics she feels passionately about. Yes, the photos are always beautiful, but she has a way of always keeping it real.
@jessicaolie & @the_southern_yogi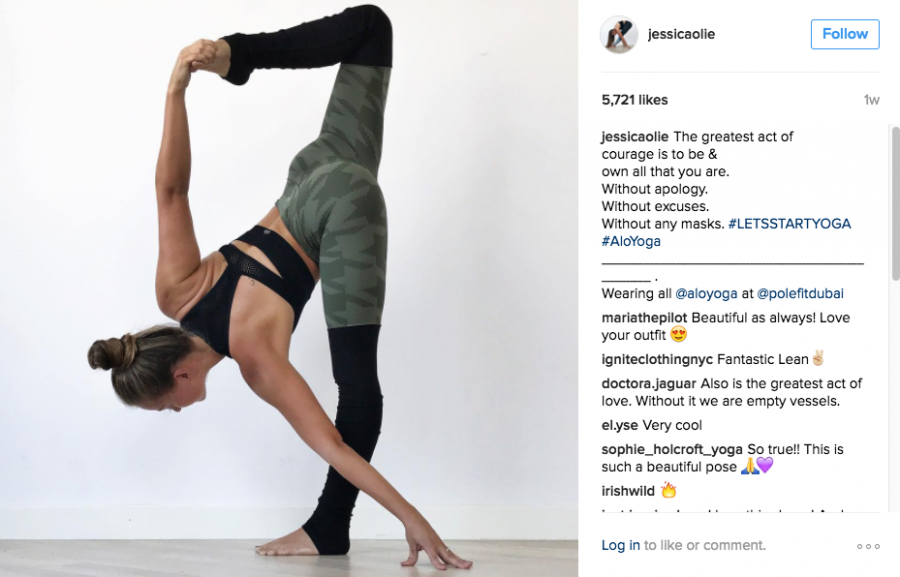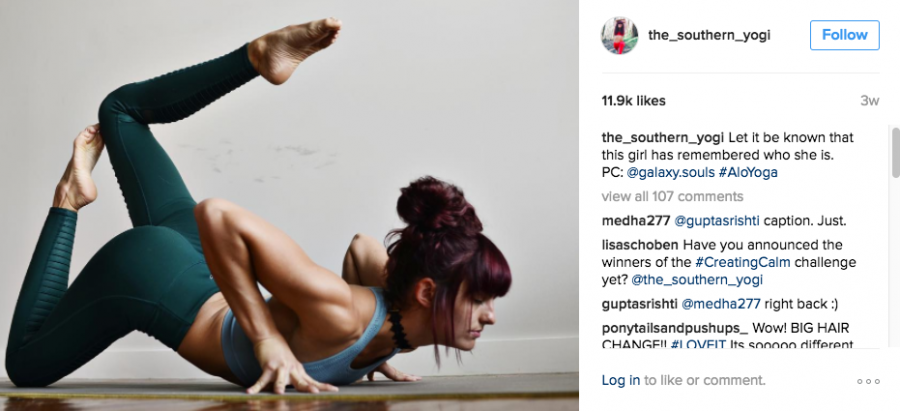 I do realise that these two are extremely awesome in their own right, but I've grouped them together because despite living on opposite sides of the world they prove that not only is social media an incredible place to meet life-long friends, but that you can make it work being that far apart. Morgan's flows and handstands always inspire me to get on my mat, along with her animal friends and Jess' sunny smile is a delight to see and her motivational quotes always manage to get me thinking.
In my eyes these are some of the best yoga Instagram accounts around. Of course there are soooo many others who inspire me daily, but these are the ones I wanted to share with you all. And if you follow all of these awesome people then you might as well give me a little follow too! 😉 @catmeffan
I'd love to know which you think the best yoga Instagram accounts are – comment below!
Love, Cat x