I can't believe that in a few weeks my yoga teacher training course with Yoga London will be coming to an end and I'll finally be a qualified yoga instructor. The last four months have been the most stressful, but happiest time and I really have loved the course and the people on it. Here's what I've learned since I wrote about part one of my yoga teacher training experience and how you can become a yoga instructor too.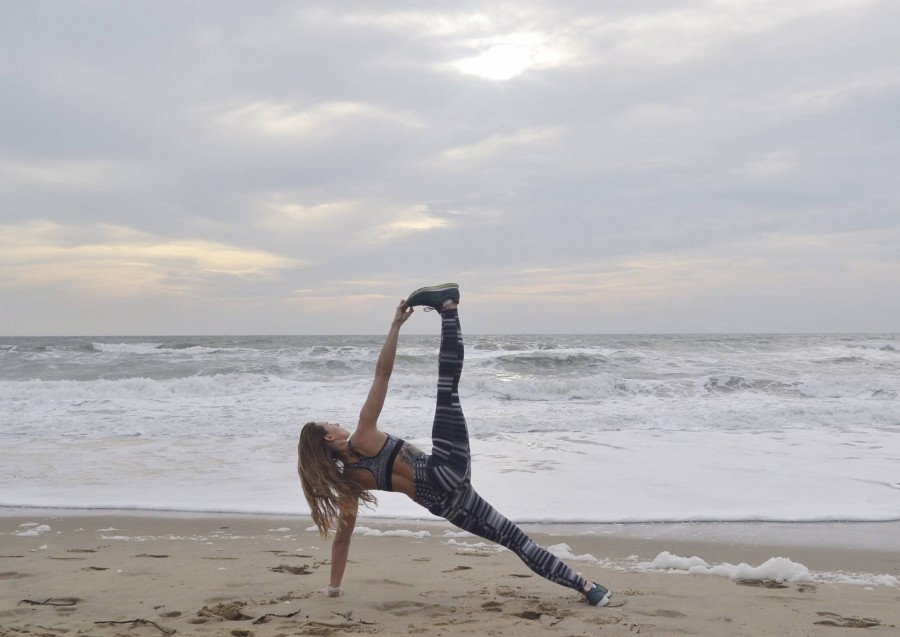 THE PEOPLE
I mentioned this in my part one blog post, but now that I'm so much deeper into the course I just want to reiterate how amazing it is spending these intense weekends with such a awesome group of humans. There are many people who I hope to stay in touch with long after the course and hopefully our paths will cross in lots more yoga classes, workshops and maybe even some retreats.
As for our teachers, the way it works with Yoga London is that you have a course leader who you'll have for the majority of classes and lectures, but you'll also get to experience some of the other teachers too, along with specialists in meditation, ayurveda and yoga philosophy. I feel very fortunate to have been under the wing of Holly Warren, our course leader for the last few months. Holly is without a doubt one of the most inspiring yoga teachers I've ever had and has an amazing way of reading a class and understanding what style of teaching, what words and what asana it is that they need.
BODY ISSUES
Whilst on the course we're advised to take up a 6-day-a-week practice, which can take it's toll on your body if you're not careful. I think it's totally expected for a few people to have and ache and pain or two whilst on the course, but I can't stress enough how important it's been to listen to my body. I've really enjoyed practicing yoga so much, but there have been days where I've just known that a slower and more restorative class is what I need or just more of a stretch session.
MY TIME
In my last post I wrote about how much (aka little) time you'll have to yourself and this has only become even more apparent over the last month or so. What's odd for me is that in school I never really revised or read up on my studies until the day before an exam, whereas this experience has been totally different. I now sit on the train with my notes open, make Rob quiz me on my sanskrit while I'm driving and pick up any yoga book in front of me the moment I have a spare minute or two. I wasn't sure I'd have another passion after gymnastics and dancing, but now I think I've found it. Don't get me wrong, I can't wait to have some free weekends with Rob in our new home, but I think I'll still be curling up on the sofa with a yoga book or two.
BECOME A YOGA INSTRUCTOR
If you're interested in finding out more about the course then head over to Yoga London and get in touch with them. They have open evenings regularly, so pop along to one and get inspired!
Love, Cat x