Last month, Rob and I were invited out to the Sandals Grande Antigua resort, to create some wonderful memories together, as part of Sandals #JustAddLove campaign. I've known about Sandals for years, always seeing the picture perfect beaches in the adverts and the loved up couples having dinner on the beach, so we were intrigued to jump straight into a dreamy postcard photo and see what it was all about.
Here's what we got up to…
DAY ONE: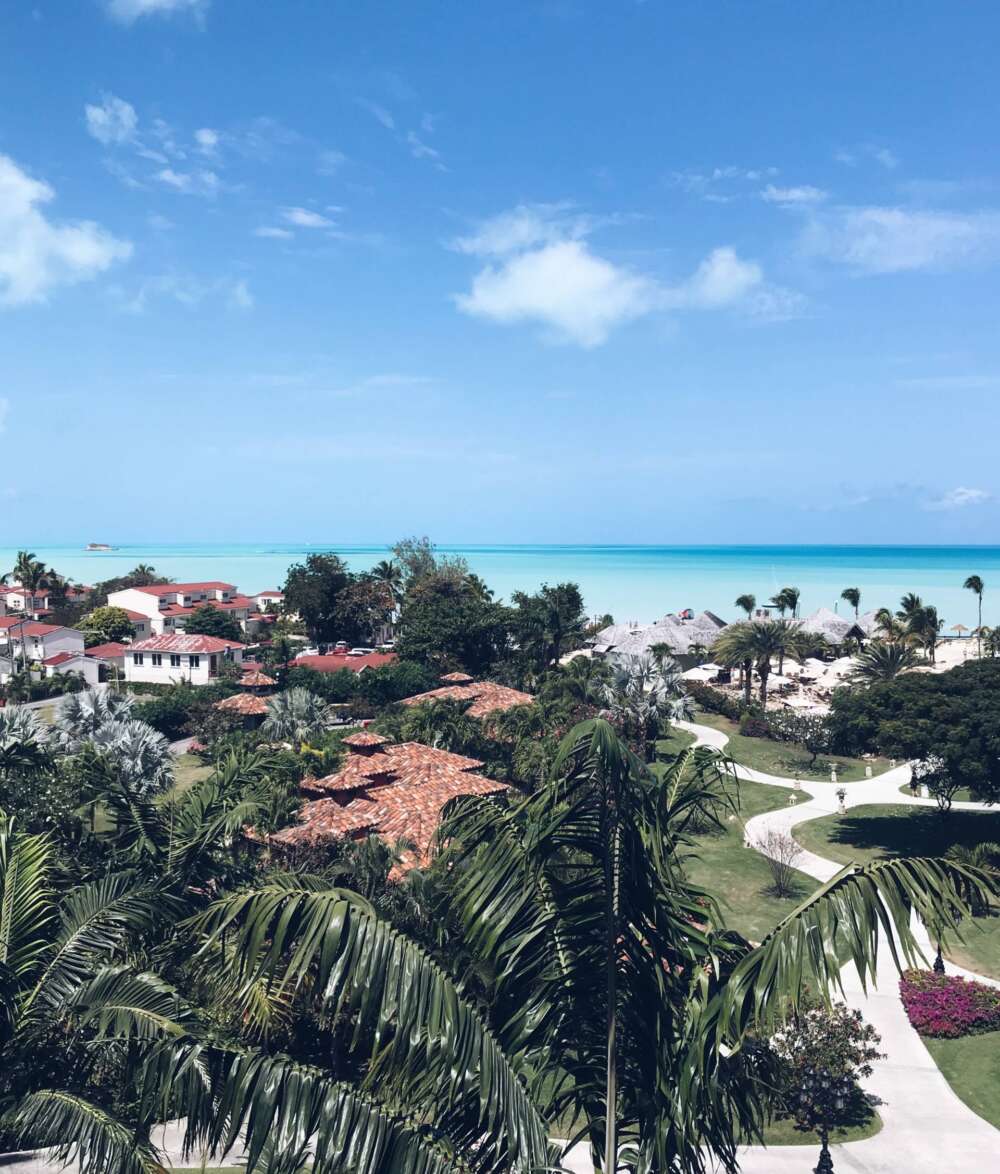 Sandals kindly planned two excursions for us, the reading trip to the local school being one of them. This was most definitely a day to remember, thanks to the Sandals Foundation. These children brought so much warmth and joy to my heart (as you can clearly see in the photo above!) and it was so wonderful to watch Rob teach the children too. It's not very often that you get to see the good work that big companies are doing, but the Sandals Foundation allows any of the guests to experience things like this, with 100% of the proceeds going to help the local schools and communities.
DAY TWO: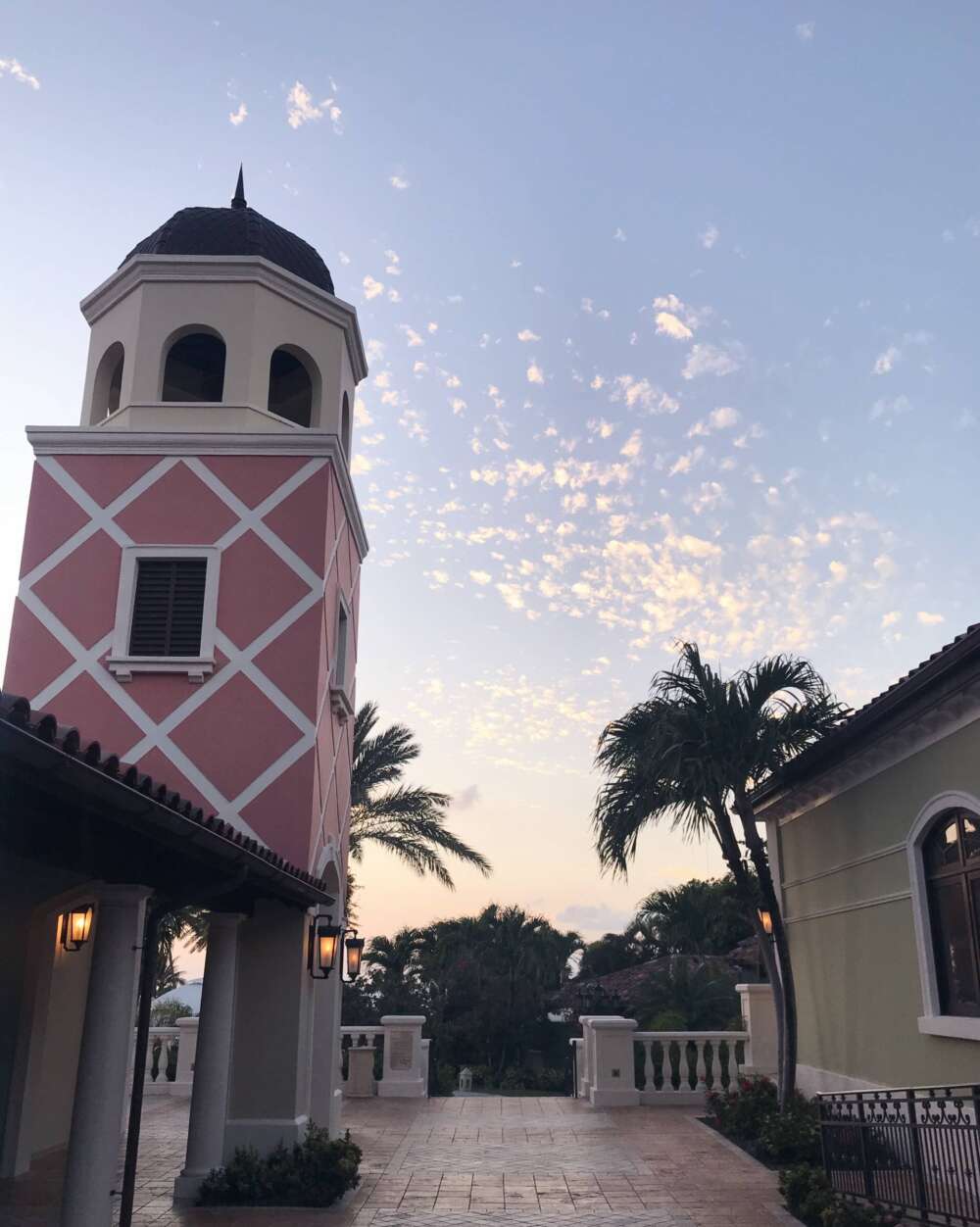 Rob and I usually opt for boutique hotels, so being somewhere this big was a little daunting at first. We spent our second day getting comfy and very familiar with our surroundings… aka exploring the beach that we can see from our bedroom, drinking coconuts, feeling the sunshine on our skin and searching for vegan food around the resort.
The Sandals resort is big, but it's so beautiful and very in-keeping with the feel of Antigua. Lots of colour everywhere you look and lots of greenery. As I mentioned, our room looked over the pool and the sea, which is the best thing to wake up to. Our balcony was the perfect little hideaway when we'd had enough of the sunshine and our huge bed was of course, an absolute dream. You'd expect no less from the most romantic resort out there!
I also had my very first facial. I know, I know, it's been a long time coming, but it finally happened and it was heaven. The perfect way to really relax into our holiday.
DAY THREE:
Our second excursion didn't disappoint. We went on the eco adventure tour with Island Routes and had such a great day out in the sea breeze. I think it's always nice to get out and about when you're staying in an all-inclusive hotel and this is something that Sandals make very easy. You could do a trip every day of the week if you wanted.
We swam, we snorkelled (I swam alongside two stingrays!), we learnt about the surrounding islands, we relaxed in the sunshine, we hiked (a very short amount, but I still like to call it a hike!) and we sailed the sea with a lovely group of people.
DAY FOUR: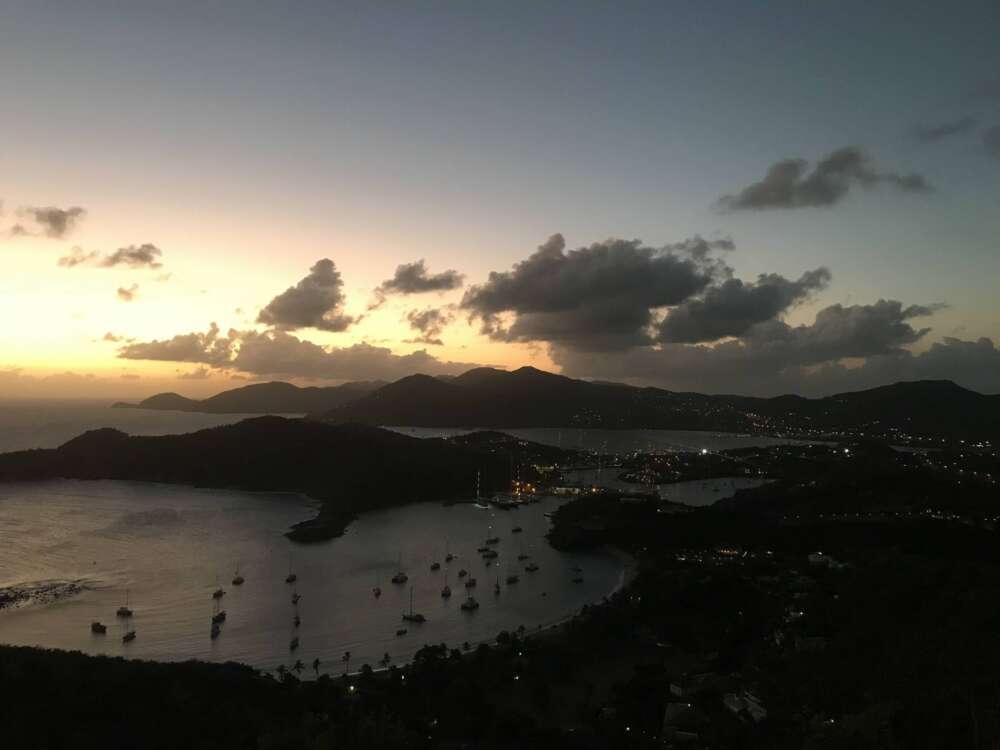 After a day of relaxing and eating, Rob and I decided to venture out of the hotel again, up to Shirley Heights, which is something you should definitely do when you're in Antigua. We got a taxi up there, in time to watch the sunset. Sadly we weren't blessed with the best sunset around, as the weather had been rather up and down, but the atmosphere was so buzzy and the view was still beautiful. They have a BBQ and a live steel pan band every Sunday for sunset, and it's so worth the trip. The two lovely gents looking after us at Sandals, Wendel and Geoffrey were awesome when it came to arranging the taxi to take us there and back.
DAY FIVE: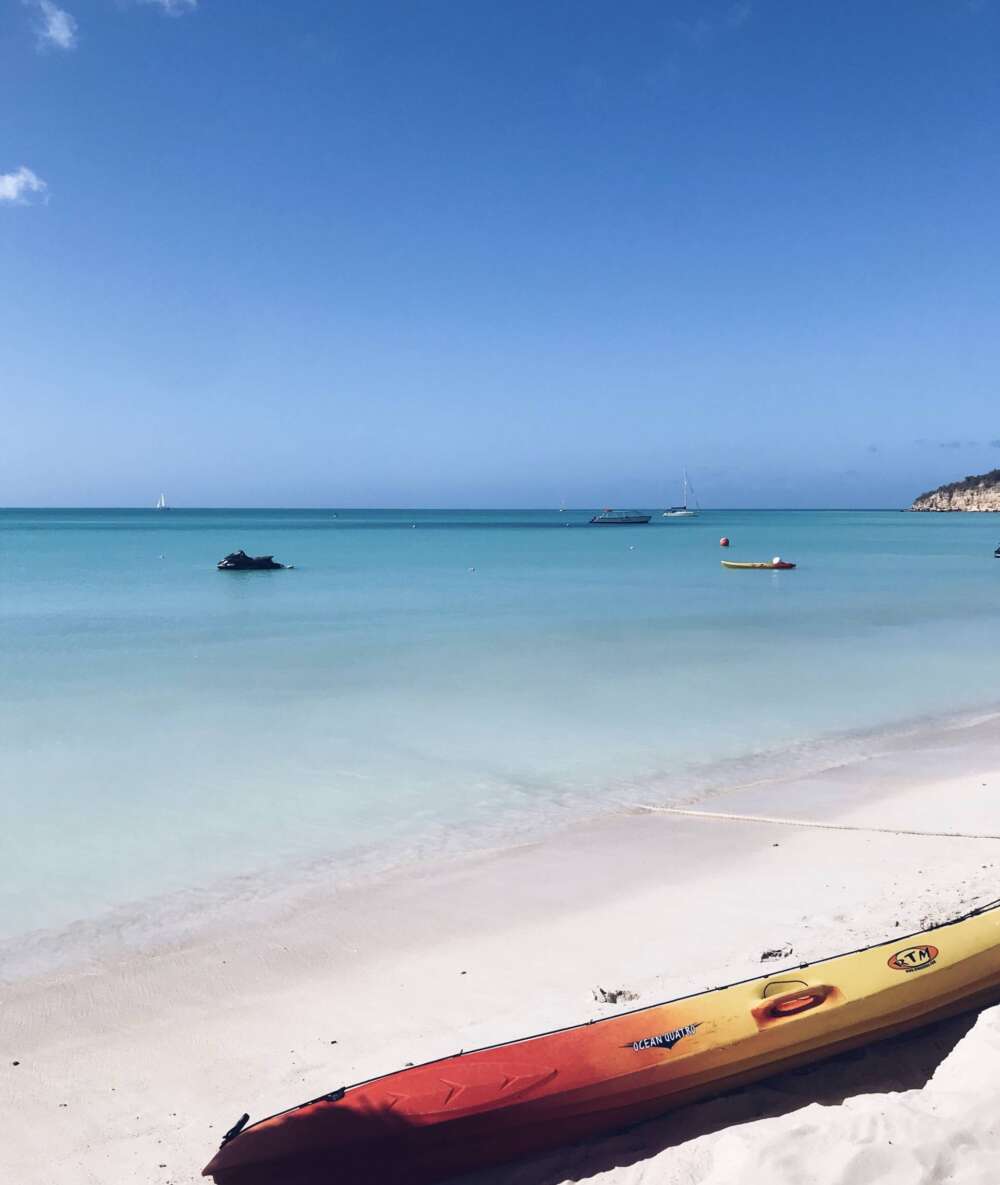 I absolutely love paddle-boarding, so the moment I found out that SUP was included in our stay I got very excited. Unfortunately the weather and choppy sea meant that I couldn't get out until day five and even then I wouldn't have wanted to be out there alone as a total beginner. It was still awesome though. Nothing beats paddling out, taking a seat on your SUP and just taking some time to breath in your surroundings. The ocean is so epic and just makes me feel so small in this big world, yet so powerful all at once.
We were supposed to have a candlelit dinner on the beach that night, but Rob got burnt pretty badly and with the addition of heat rash, the last thing he wanted to do was to put on smart clothes. At a moments notice the Sandals team made arrangements for our 5-course vegan meal to be brought up to the room instead, so we enjoyed an in-room feast, rounded off with a delicious vegan chocolate cake for pudding.
DAY SIX: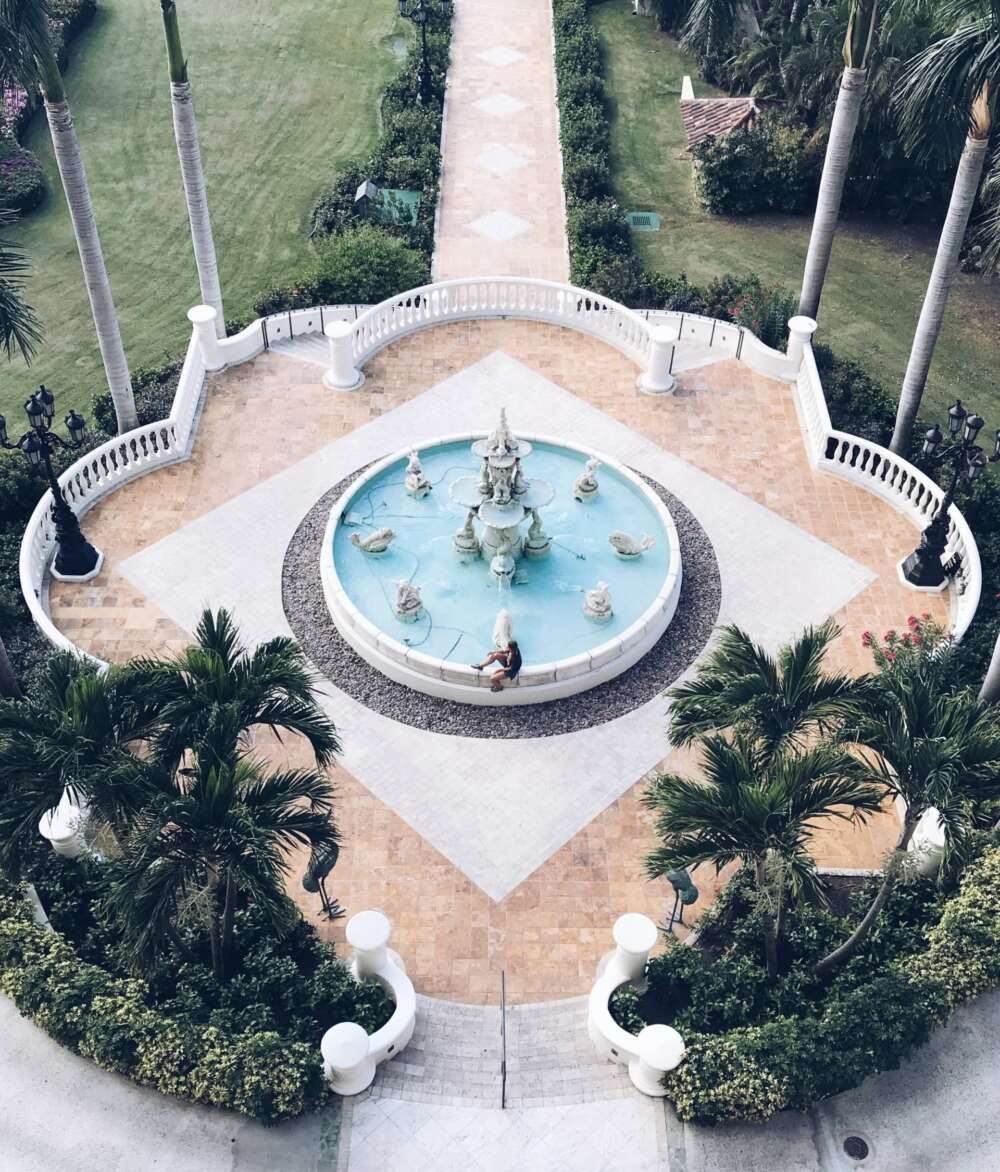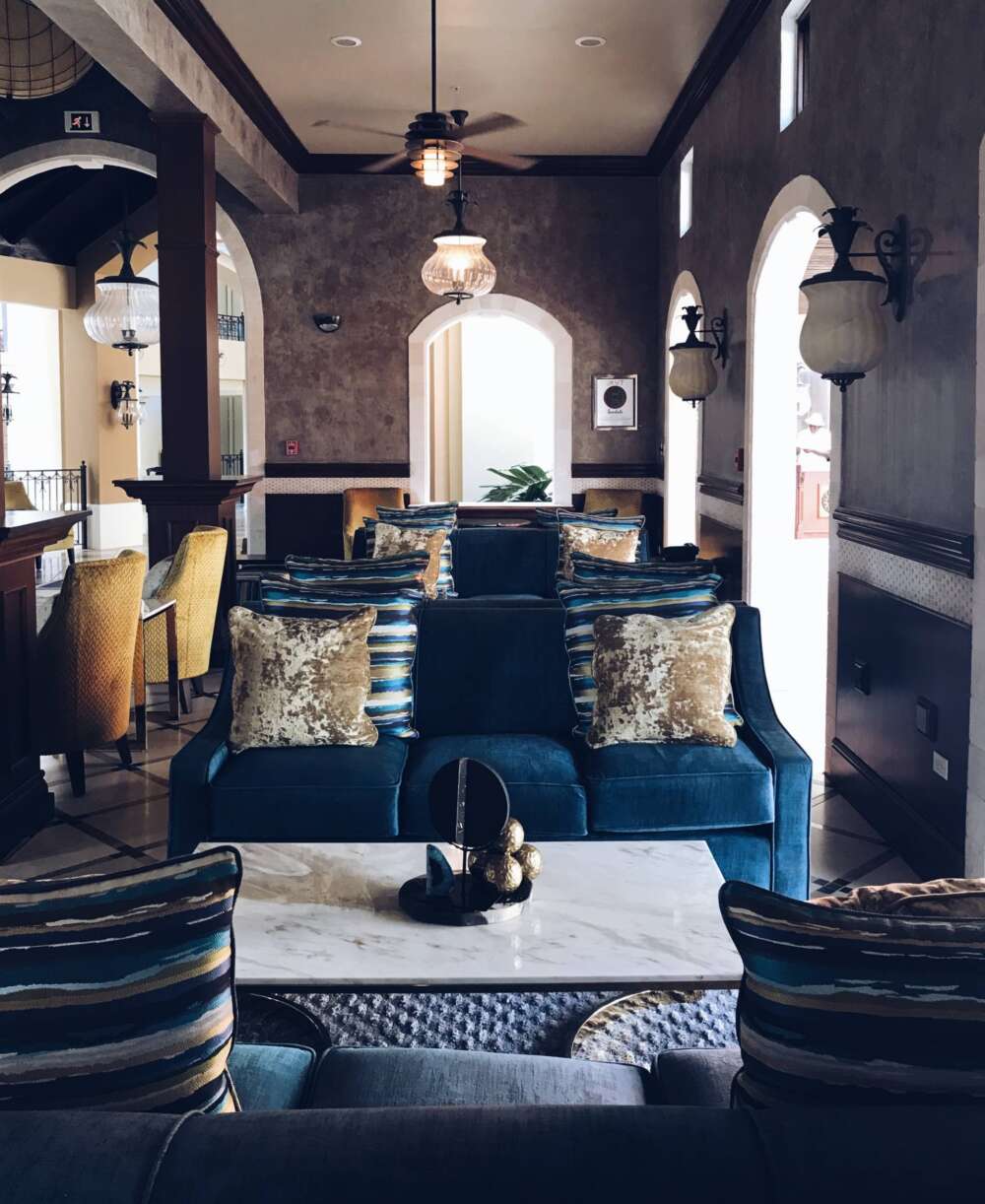 Our last day in Paradise was super chilled – the perfect way to finish our trip. Sandals kindly let us have the room a little longer than the usual check-out time, which meant for a lazy morning, a yummy breakfast, a little time in the sunshine and a quick pizza before leaving!
As Rob and I are both vegan, at times we found it a little tricky to find something on the menu, so I'd recommend calling ahead to make sure the hotel know you have dietary requirements. Once they know, they are extremely helpful and will make sure you have everything you need.
If you fancy a week or two in paradise, head over to the Sandals website and get booking.
Love from a very relaxed and slightly bronzed Cat! x