As someone who reads and writes a lot of activewear reviews, I was recently left a little stumped when I couldn't find the information I was looking for about one of the best yoga brands out there. I wanted a good, honest and informative alo yoga review. alo yoga is one of my favourite yoga brands, a brand that I'm constantly recommending to people, but even the best things in life aren't perfect, so I thought I'd write you an alo yoga review, just in case you're looking to buy something from the collection. You're now prepared.
I'm not going to make this alo yoga review too long and fluffy, as I want you to get the information you need out of it. So here goes…
Style & Fit
This one is a no brainer and if you've come to this blog post after searching 'alo yoga review' then it's because you've seen an awesome style that you want to buy. There's no denying it, alo know how to design yoga clothes. They have everything going on; from from block coloured leggings, awesome prints, mesh inserts, high waist, low waist to the goddess legging… the list goes on. The tops don't disappoint either. I'm currently loving the alo yoga Power Crop and the alo yoga Sunny Strappy Bra for tops and for leggings, I love the goddess style (seen below), the high-waist moto leggings and high waist airbrush leggings. I'm a UK size 8 and wear an XS in the leggings and an S on top.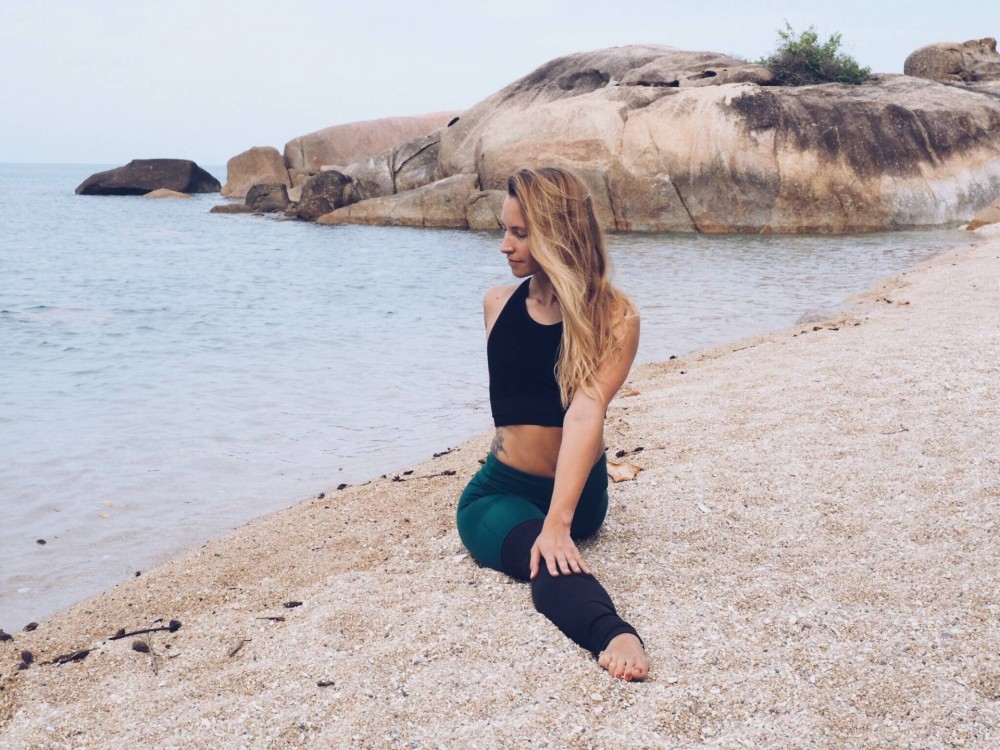 Activity & Sweat
They're called alo yoga for a reason, because they're designed for yoga, but they could be worn for other activities too, one of the obvious ones being pilates. I'd also say that you could wear most of the alo yoga styles for a weights session in the gym, BUT that depends how sweaty you plan on getting. This leads me nicely on to the only downside I've found with alo yoga… the sweat does show. While I've been away in Thailand doing rocket yoga, it gets pretty sweaty and I can safely say that my alo leggings (unless black or white where the sweat is less obvious) show the sweat quite obviously. Now that I've moved on to my yin module, I'm living in my alo leggings and totally loving it! Unless you don't mind showing off your crotch sweat to the world, I'd probably stay clear of the alo leggings (no matter how beautiful!), if you plan on getting very sweaty!
Price 
A few years ago we would have had a heart attack over a pair of leggings costing more than £40, but these days it seems like the norm to be paying upwards of £60 for a decent pair of leggings. alo yoga leggings start at around £64 for a pair of capri airbrush leggings and go up to around £90 for the high waist moto leggings. The reason I wouldn't mind paying that for the moto leggings is that I wear them so much, be it to go for brunch, to travel in and to workout, so I feel they're worth the extra pennies.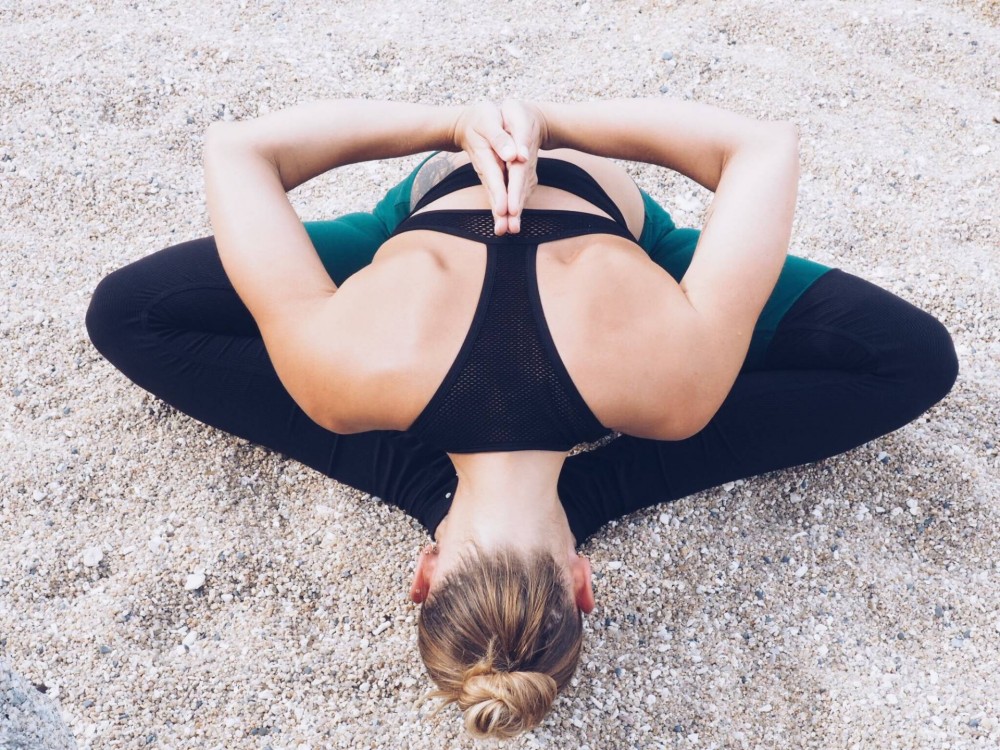 Where to Shop
This will depend where in the world you're reading this from, but as I'm UK based, I'm going to give advice for my UK readers. To get alo yoga shipped from the US via their website is pretty pricy as you have pay for the shipping, plus customs and taxes. There are a few UK retailers now stocking alo yoga, so I have listed them below.
The Sports Edit (online & in-store)
Active in Style (in-store only)
Hip & Healthy (not a huge selection, but some cool styles)
Yoga Rebel (you have to pay for returns)
I hope this alo yoga review has been helpful for those of you thinking about making an alo yoga purchase. I can assure you, they're awesome… just beware of the crotch sweat! 😉
Love, Cat x