I'm so excited about this blog post, as I'm not even that much of a fan of bananas, but this vegan banana bread recipe with chocolate chips creates something just so darn dreamy and delicious, so I'm typing at 100mph, wanting to share this recipe with you ASAP! First though, here's a little story about how my love affair with vegan chocolate chip banana bread begun…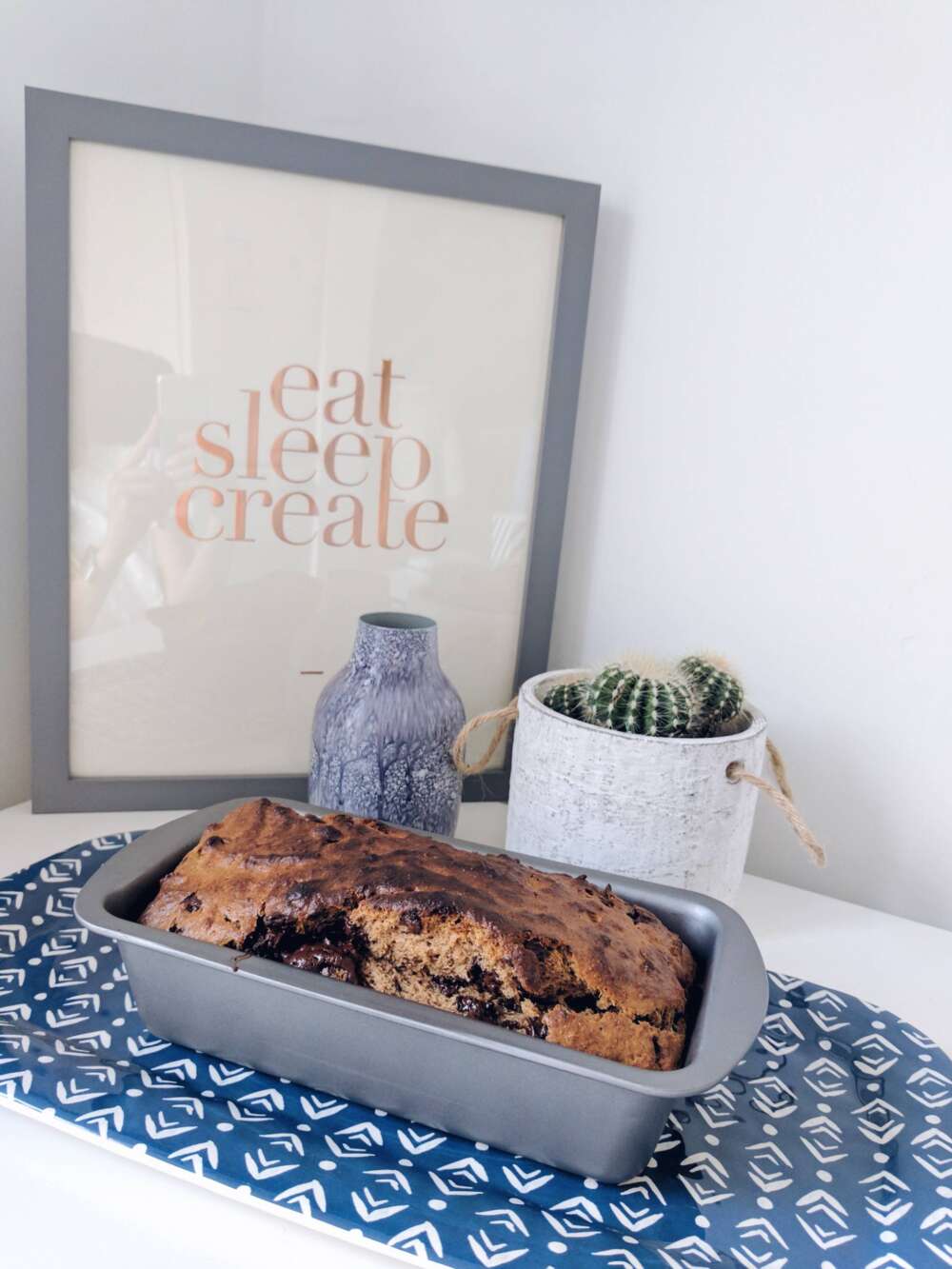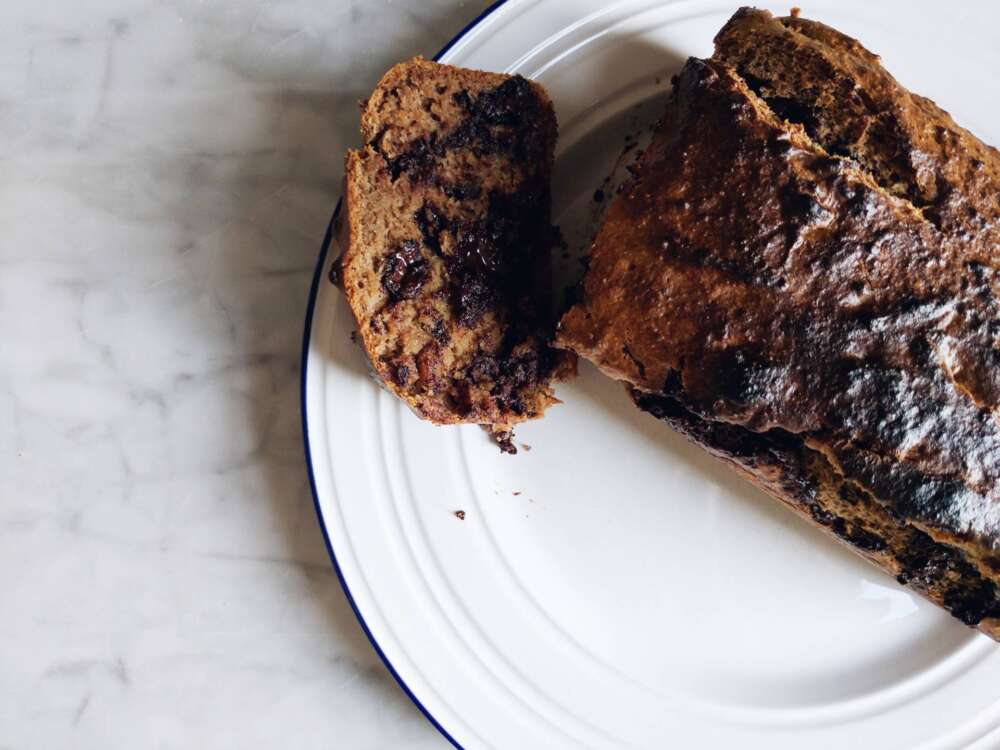 I actually give thanks to the lovely Shona Vertue, who when I caught up with her for brunch last year I ate my first ever slice of banana bread and it's had a little place in my heart ever since. I then found the vegan chocolate chip banana bread in Yumchaa – an amazing cafe in London, and have on a few occasions gone in there just to buy banana bread to bring home for Rob and I for a treat. Up until now I've never tried making it myself, so after looking at quite a few recipes, I then took a few ideas and then made it my own using all the ingredients that I wanted to.
I honestly can't stop going on about how yummy it is. I'm so proud of little old me! Haha. Rather ridiculous considering it's actually very simple and easy to make.
Here's how to make my vegan chocolate chip banana bread! Of course you could also make this with milk chocolate and it just not be vegan.
INGREDIENTS
4 Large ripe bananas
1/2 cup Coconut oil (in liquid form)
1/2 cup Coconut sugar
Tsp Vanilla extract
Tsp cinnamon
1.5 cup spelt or buckwheat flour
1.5 tsp baking powder
1/2 tsp baking soda
1/2 cup vegan 90% dark chocolate (either buy in chips (or cacao nibs, or crush a bar like I did)
METHOD
Preheat the oven and grease a loaf tin with coconut oil.
Peel and add the bananas to a blender or food processor with the coconut sugar, coconut oil, cinnamon and vanilla extract.
Once blended, pour the mixture into a bowl and add the flour, baking powder and baking soda. Mix together.
Add the dark chocolate chips and fold into the mixture.
Spread mixture evenly into loaf tin and bake for 30-45 minutes. Check every 15 minutes to be sure that the top isn't burning.
Either eat whilst warm or leave to cool before eating. Toasting the banana bread is always a great idea!
Hopefully right now, you're as happy as I am with the tastiest banana bread sitting right in front of you!
Be sure to tag me if you make it and post a photo – @catmeffan. 
Love, Cat x