I'm so excited to bring this retreat with you! After wanting to take my retreats further afield, Tulum is somewhere that has been calling my soul and I want to have a group of inspiring, like-minded humans with me as we explore both ourselves and the space around us.
OUR HOME
We will be setting up camp (not actual camping!), for six nights on Tulum beach in a beautiful, rustic eco-friendly resort. Unlike my other retreats whereby we have a house to ourselves, we will be sharing the space with other people, but our practices will be extremely private and sacred and our meal times will be together, unless you fancy exploring to local area for dinner time. Tulum is buzzy, there are things to do and see, so I hugely recommend coming with not only your swimwear and yoga wear, but also some trainers as I'd love to take you all on a little adventure to the historic ruins one day.
There are different levels when it comes to the rooms (as you'll see below) and of course the price is reflective of how plush the room is or the view the room has.
Check in is at 3pm on April 11th and check out at 12pm on April 17th.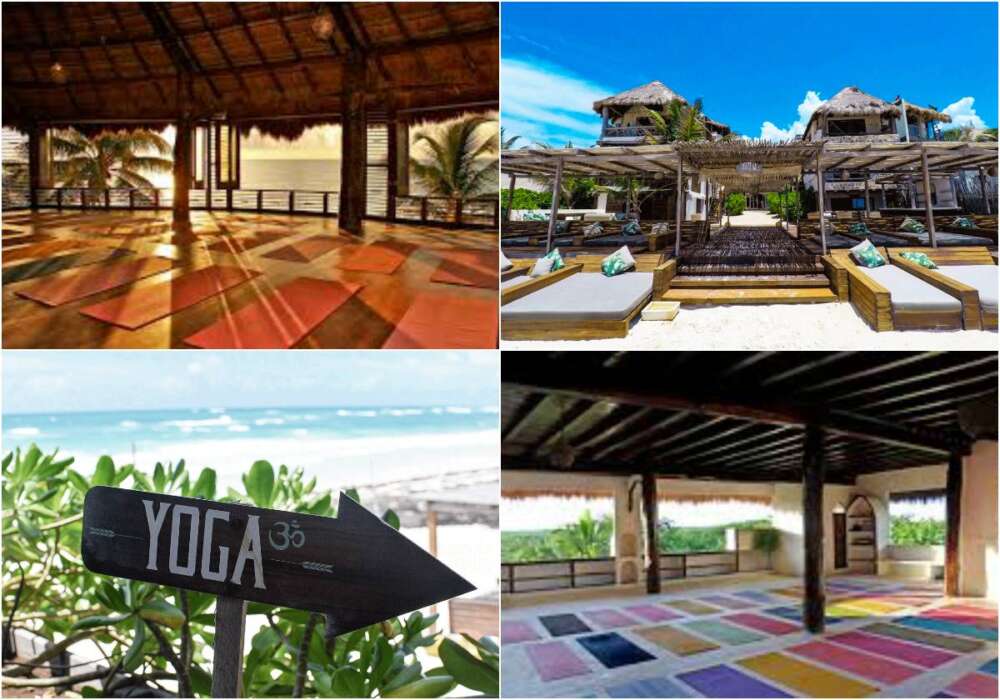 THE YOGA
During our time together we will practice twice a day, both dynamic and restorative yoga, along with daily meditation, pranayama and an inversion workshop. This retreat is aimed at all levels including beginners, but I would recommend that if you're a beginner, you start up some regular yoga classes between now and the retreat starting. The theme for our retreat is "Make Space", allowing our true life-force to come forwards as we open up both the body and mind, allowing vulnerability to flow and space to be created in the body. Along with possibly a few tears along the way, there will be so much laughter and we'll create incredible memories.
THE FOOD
We will be enjoying three colourful, fresh, vegan meals each day*, which are included in the package. *There will be one dinner not included, as we will be going out to enjoy the local area. I have been assured by the wonderful resort owners that there are some great restaurants and cafes nearby, so should you wish to venture out more than once, you can of course do that. I do not serve alcohol on my retreats, however if you wish you leave the resort for a tipple, then you're more than welcome to do so.
WHAT'S INCLUDED
6 x Nights accommodation
2 x Daily yoga practice (1 x dynamic, 1 x restorative)
Daily meditation
1 x Inversion/Arm Balance Workshop
1 x Tulum tour
1 x Mayan clay treatment
3 x Daily meals (excluding one dinner)
Local gratuity fee
WHAT'S NOT INCLUDED
Flights
Transfers (although I can help arrange these)
Extra treatments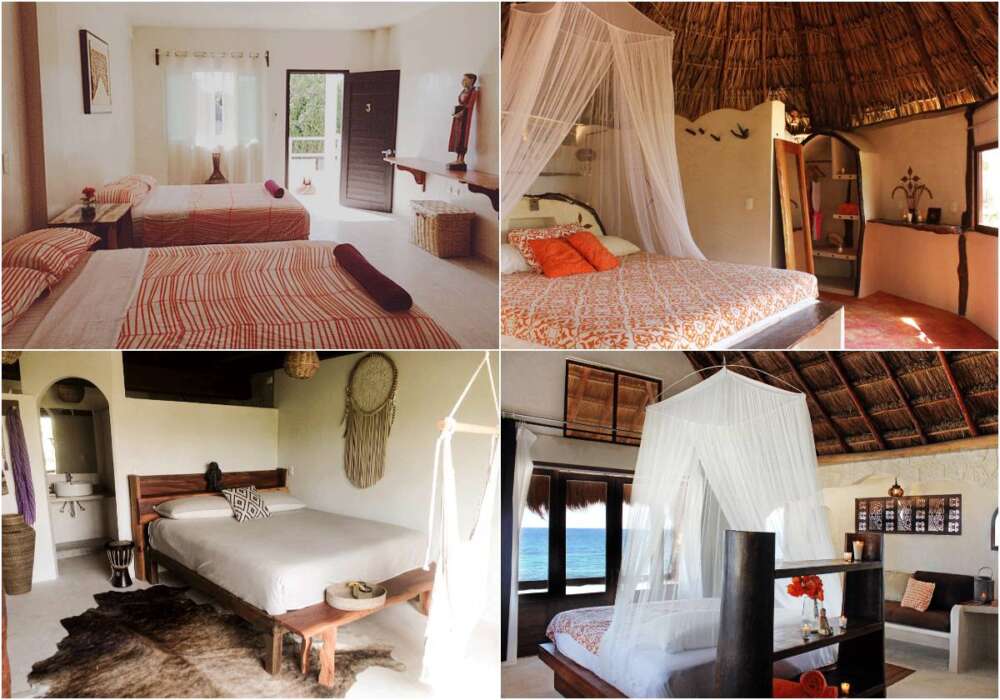 ROOMS 
Private Deluxe Beachfront Room – £2,600 pp
Private Beach view King Room – £2,400 pp
Private Garden Plus – £2,200 pp
Private Garden Basic – £2,000 pp
Shared Beachfront Room – £2,000 pp – SOLD OUT
Shared Double Room – £1,900 pp
Garden Triple Room – £1,650 pp
I will allocate you someone to share with if you aren't coming with a partner or friend
HOW TO BOOK
There are only 14 spaces available for this retreat and they will be sold on a first come, first serve basis. To book your space, please email catmeffanyoga@gmail.com. I will then invoice you for the 25% non-refundable deposit. The balance will be due 8 weeks before we go (February 11th 2019).
I can't wait to meet you all and share this amazing journey with you. 
Love, Cat x