When I look at Stylerunner's list of brands and the amount of people mentioning the website in their Instagram images, it's amazing to think that Stylerunner only launched in October 2012. Set up by the super-talented twins  Julie and Sali Stevanja, Stylerunner is set to get even bigger with the up-coming launch of StylerunnerMAN. Described as the Net-a-Porter of activewear it's only natural that I find myself checking the new arrivals on the site on a weekly basis. Sorry mum, I fibbed, I haven't had those leggings for years!
As mentioned in my post a few weeks ago, I was lucky enough to get my paws on a snazzy new gym kit from The Upside, one of Stylerunner's best selling brands. Here's what I thought of my AMAZING (not meaning to give it away!) hydrangea print leggings and crop top.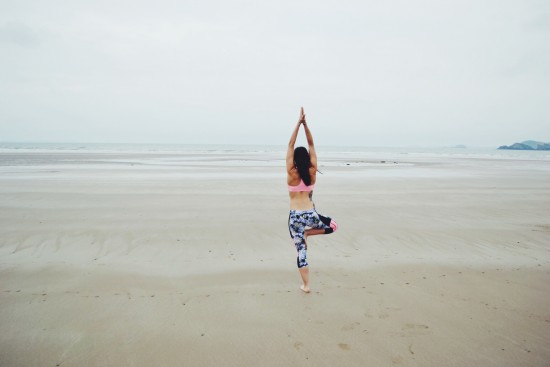 When I opened the parcel I was surprised to see how bright the pink panel of the leggings was, as in the images it had looked paler. At first I was put off, but as soon as I'd put the leggings on and got a real feel for the hydragea print, all negativity went out the window and I fell in love!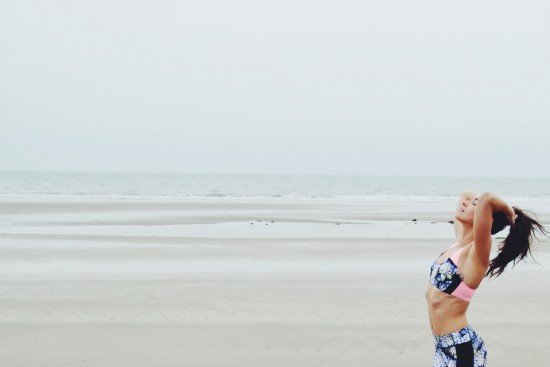 The crop top is a very flattering shape and fitted me perfectly, with the racer back sitting comfortably down the middle of my back. If you need quite a bit of support when you work out, then this probably isn't the best sports bra for you, but for a slightly calmer workout i.e. yoga, it will be fine. I don't always whip my top off in the gym to reveal my sports bra (honest!), but  when wearing this one, I didn't even bother wearing another top over it to begin with.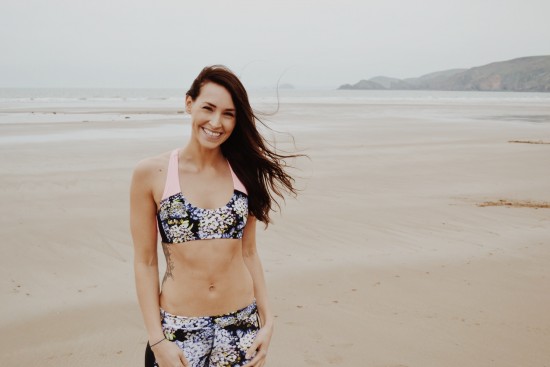 My favourite thing about the leggings is the length. My legs are the part of my body I like the least, so I always struggle to find 3/4 leggings that are flattering, especially as most 3/4 leggings actually end up looking more like 1/2!  As with all leggings I wear to workout in, I do wish these had a drawstring to help keep the waist band up, but I know that's a picky personal preference!
Both pieces from The Upside's hydrangea collection are made from 70% Polyamide (similar to nylon), 30% Elastane, meaning they they hug nicely to your body and are extremely soft and comfortable. The material is also quite thin, which is always nice when you're getting a sweat on!
I opted for an XS in both pieces and take an 8-10 in UK sizes. Other than the leggings being a tiny bit loose around my waist, they are a brilliant addition to my ever growing activewear wardrobe!
Find my pieces online:
Hydrangea 3/4 leggings – $140 AUS
The only down side to ordering bits from Stylerunner and living in the UK is that you will need to pay the custom fees for having it sent here. It's worth looking into these costs before you purchase, as it's not cheap. Is it worth it though? YES!
Stylerunner also stock brands such as Stella McCartney for Adidas, Lucas Hugh, yoga favourite Onzie and one of my Aussie favourites Vie Active. Basically, Stylerunner is the go-to website if you want to look good and feel good whilst working out!
Rob kindly took these photos for me prior to our (very cold!) beach workout on Newgale Beach in Pembrokeshire. If you're ever heading over that way, it's such a beautiful beach, so definitely pay a visit. This probably wasn't the best time for a photoshoot in a crop top, as I've been a bit too lax with the clean eating lately (too many Easter eggs, oops!), but I'll be back on form soon enough ready for summer.
Happy shopping and keeping fit! x