If you're in need of some new bits to get you motivated for fitness this Summer then look no further; I've rounded up my favourite bits out there right now and some are seriously cheap and cheerful!
1. H&M neon running shorts – £7.99 
The whole H&M sportswear range is awesome right now. I picked up two pairs of these shorts and some pretty snazzy sports bras too. It won't be hard to spot me in the park this summer!
2. HEAD St Moritz Bag – £44.99
Remember these?! My HEAD bag was my pride and joy when I used to skip along to my gymnastics classes. So great to see that HEAD has brought them back. Personally I'm a massive fan of the white one, but the bag also comes in Dove Grey, Sky Blue, Navy and Pale Green.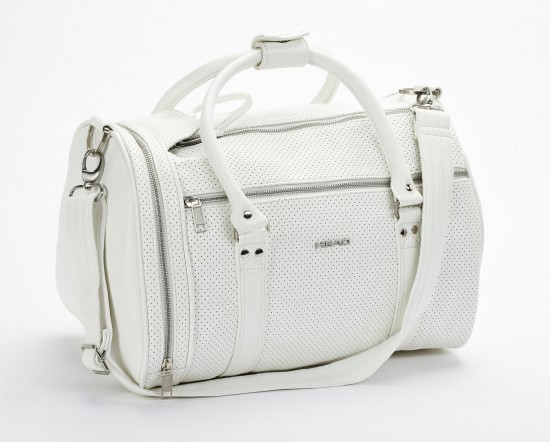 3. Nike Pro Aerial Set – Shorts £23, Sports Bra £26
I know this set is prrrretty minimal, but whilst on my sportswear hunt around the worldwide web I did find a similar print in sports bra and leggings on SportsShoes.com.
4. Lorna Jane Flaunt Excel Tank (www.activeinstyle.co.uk) – £44 
I'm still lacking some Lorna Jane goodness in my sportswear wardrobe, but this tank is definitely top of my list. Active in Style also stocks one of my Aussie faves, Vie Active, so head over to the website and get shopping!
My lululemon sports bra is definitely one of the best quality sports bras I own. They may not be cheap, but they're definitely worth the money and with prints like this for summer, who can resist?!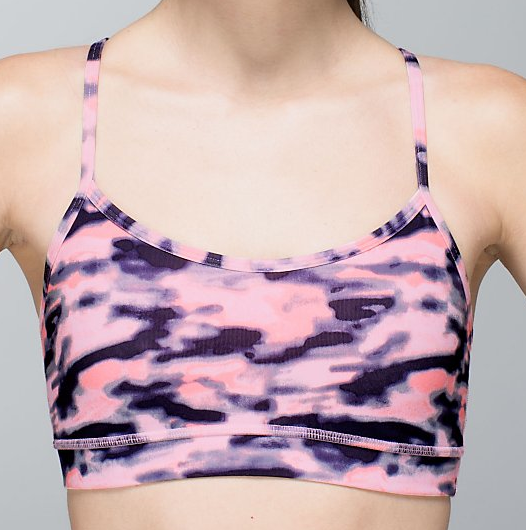 7. Sweaty Betty Senset Sail Bikini: Top £45, Bottoms £39
I'm definitely going to be hitting the volleyball nets on holiday this year, so I'll be needing a sporty bikini like this one me thinks. Sorry credit card!
This kind of blog post is dangerous for me – I've already bought two pairs of the H&M shorts on this list, I wonder if I'll keep working my way down! Oooops.
Happy shopping and keeping fit! x