I've been following clothing brand Varley London on Instagram for a while now – seeing photos of the beautiful Shona Vertue showing off the new activewear collection in her amazing yoga poses and counting the days until I can slip into some pieces! The brand new Varley London just launched and I was lucky enough to get my paws on an outfit to shoot for Imperfect Matter.
I picked the Sofia Burgundy leggings and the Margot Python Snake Crop to feature and as you can see in the photos they complement each other perfectly.
Varley mixes functional sportswear with an 'athleisure' luxe feel. No, the zips don't lead to pockets, which makes me a little sad, but I'm always a fan of a bit of gold, so I won't be complaining! Also, I'm not sure what I'd even need all that pocket space for!
The leggings feel great and are light to wear, so if you're after something that looks awesome while you're doing a workout and then heading out for juice with friends afterwards, I'd say these are a good choice. Oh and with regards to the zip situation, don't worry, there is material covering the zips on the inside, so they won't be rubbing your skin while you get sweaty!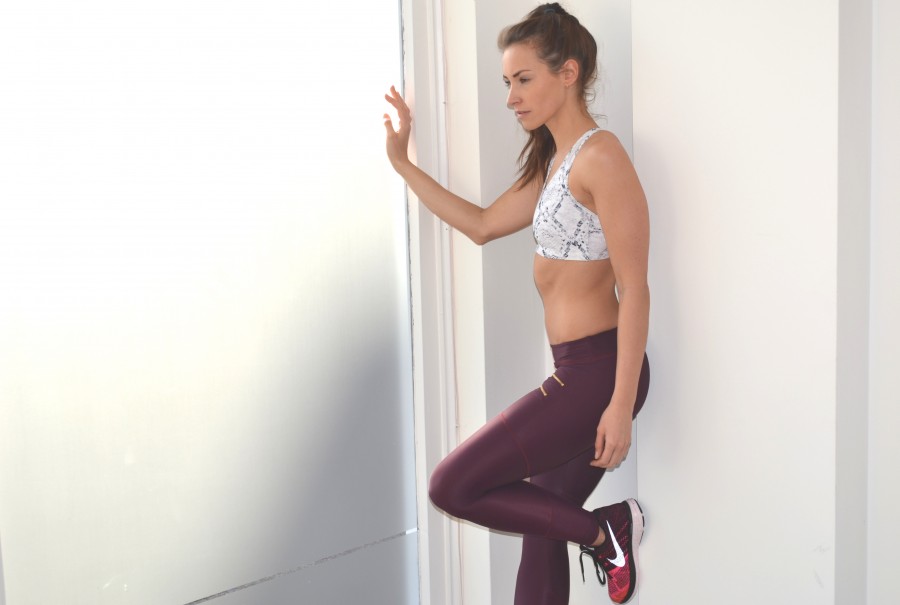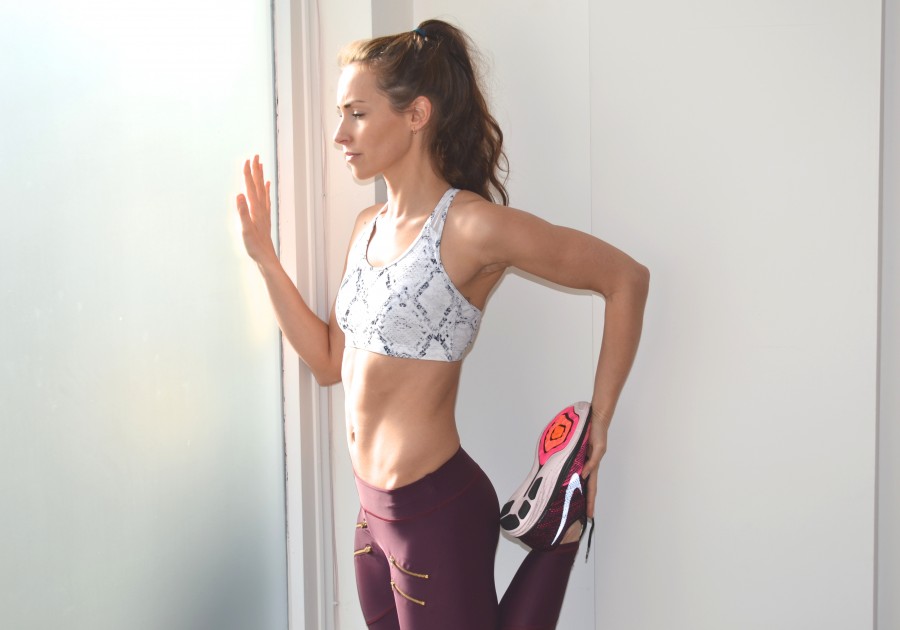 I teamed my Varley London pieces with the amazing new Nike Lunar 3 Flyknit trainers, which I'm so in love with! I'm pretty much a fan of all things Flyknit, but these new ones just feel extra special, as they are easily as comfy as my very old Lunar Glide Nikes that I still use for running. Finally I might just have the newer and better looking version! Come at me We Run London! 😉
Oh and of course I had to venture outside in my snazzy new kit… partly to show off to passers by, but also to throw myself around in handstands, as that's always the real test. I can confirm that Varley passed the test!
Shop my outfit:
Sofia Burgundy Leggings – £75
Margot Python Snake Crop – £35
Nike Lunar 3 Flyknit – £140
I'll hopefully be getting my paws on one of the sweatshirts soon, so there'll be more photos over on my Instagram page.
You can shop the Varley active full collection here.
Thank you to The Sweat Room for letting us use your space for these photos.
 Love, Cat x