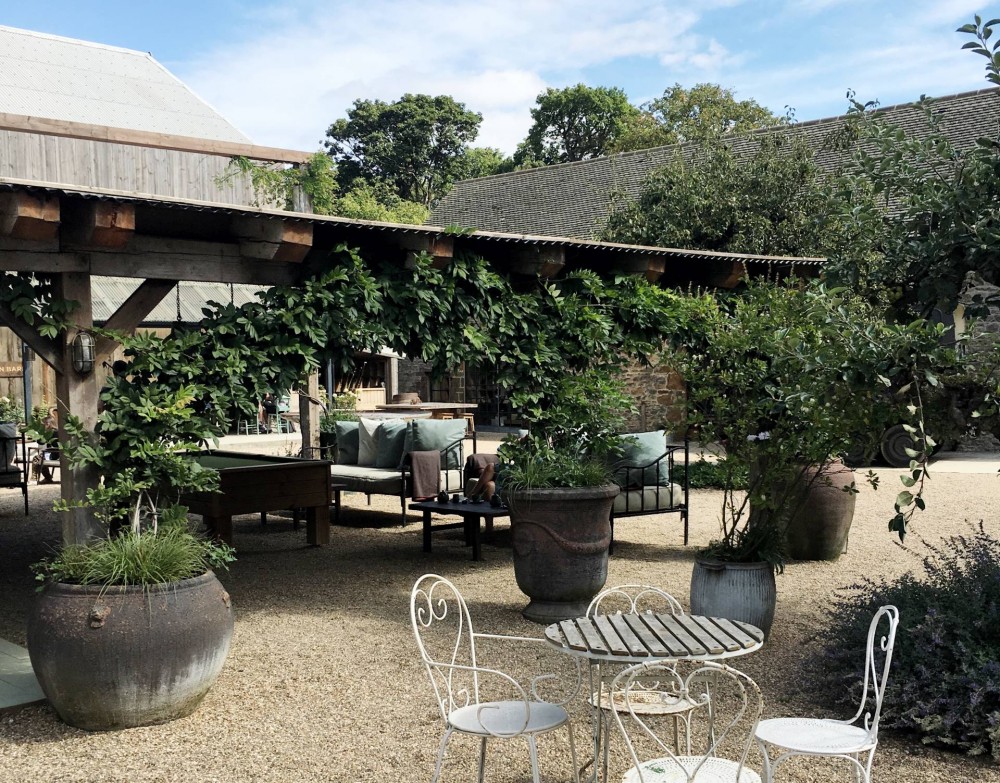 As I sit at Soho Farmhouse writing this blog post (So swanky, I know!) I've had a day or so to reflect on the last few weeks. In what I feel is a slight 'pinch me' moment – coming to a beautiful place like this with a brand like Origins and a group of amazing ladies – I've managed for the first time in a little while to really press pause and relax.
Even though I practice yoga a lot and I take time to meditate, sometimes you really need to step away from your daily routine and take a longer period of time to rest, rather than just finding small sections within your day to do so. I'm not saying to stop taking those small restful moments, no way, I'd be lost without my daily practice and quiet moments of breathing, but it's important to remember that sometimes it takes more than that to really reset and recharge.
Where usually during any free time on a trip like this I'd be manically creating content and taking photos, I actually just decided to sit outside my tent and read my book. It was so heavenly. Anyone who works from home or works freelance will know what it feels like to lose sight of what an evening or weekend is, so it's little trips like this that bring me back to those simple and beautiful moments in life.
So here's my advice to you… You may think you're rested and relaxed, but be really and truly honest with yourself, is it enough right now, or do you need a little longer? If you're good, then go you – you rock! If like me, you think you might just need to press pause for a little longer, just know that it's OK to take time for you.
ONLY WHEN YOU'RE THE BEST VERSION OF YOURSELF CAN YOU SPREAD THAT FEELING TO HELP OTHERS FEEL THE SAME.
Thank you to Origins for a magical mini retreat at Soho Farmhouse. I can't wait to get home tonight and try my new face mask from the Origins RitualiTea collection.
Have an awesome weekend!
Love & Light to you all xx