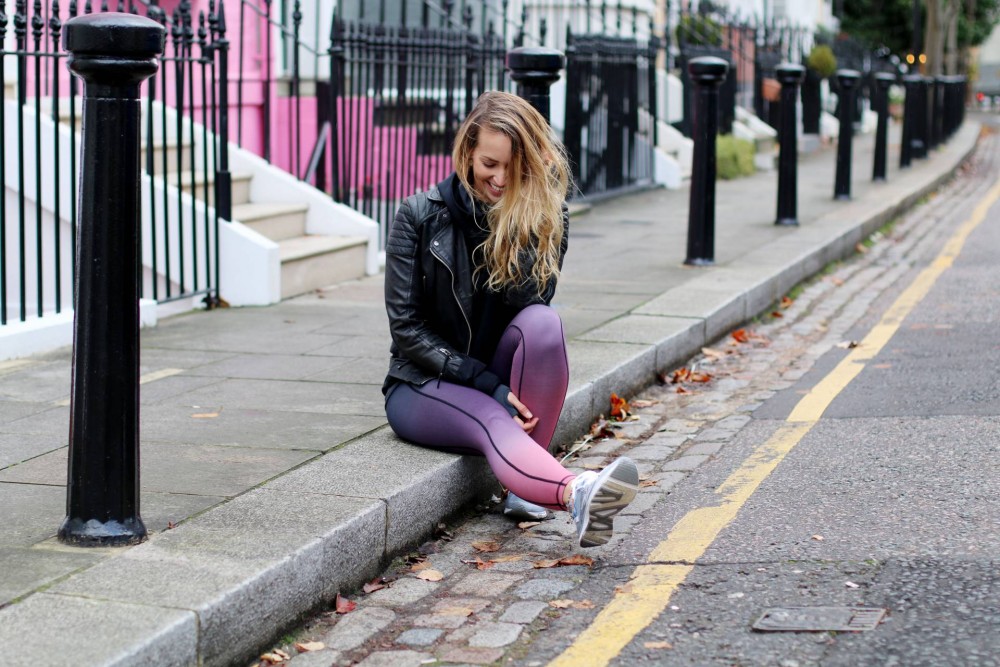 2016 has been a pretty incredible year full of adventures. I've completed not one, but two yoga teacher training courses. One of those meant seven weeks in Thailand, by far the longest I've ever been away from family. I've taught yoga for a huge international brand in the middle of a London park. I ran my first 10k race. I started my YouTube channel. I've travelled to seven countries. And I've been featured in a few magazines along the way. To say I'm honoured and proud is an understatement. As I write this now I'm welling up because I feel so truly grateful for having a job that I love so much, a job that I couldn't do if it weren't for you reading my blogs, watching my videos and taking an interest in my journey through life.
I don't want my final post of 2016 to be giving you some fitness or health tips, I just want to sit here for a moment (possibly crying!) and reflect on this past year. The last thing I want for anyone at Christmas time is to be worrying about keeping fit and not eating too much. We spend enough time throughout the year doing that, so for this next week or so, I urge you to look away from your phones, laptops, tablets etc and spend time with the people you love. How many times in the year do we get to spend time together? Sure, our family might bug us from time to time, but if I've learned anything through being a blogger and yoga teacher it's that 'wellbeing' isn't just about eating some kale and doing a HIIT workout, it's about the balance of everything in your life. 10 years from now you won't be worrying about those mince pies you ate on Christmas Day in 2016, but you will be kicking yourself if you spent hours looking at a screen rather than hanging out with your family.
Ok so now I'm actually crying! I should probably stop getting all soppy, but I'm just not sure you all realise how grateful I am for you being here on this little website I created years ago.  Right now I can't tell you exactly what 2017 holds for me. All I do know is that I will continue to work my butt off and reach for my dreams. I have a few exciting things in the planning stages at the moment, which I'll tell you more about in January.
One thing I can tell you is that as of January 10th, I'm extremely excited to say that I'll be teaching yoga once a week at Frame in Kings Cross, London! I'm beyond excited to meet some of you there and to teach you a beautiful vinyasa flow class every Tuesday at 12:30pm. You'll be able to book in for the class as of January 1st, click here to do so.
Just like most other people I'm going to finish work for Christmas and take a few days off. This will be my final blog post of 2016, but I'll be back at it in January with lots of exciting new content for you all and a wellness series over on my YouTube channel. I'll be taking a few days away from social media too, so I can hang out with my family and then Rob & I are heading for Wales for a week of hiking and eating, so not doubt I'll be back on Instagram then, showing you the beautiful scenery.
Until then, MERRY CHRISTMAS!!! So much love to you all, Cat xx
Photo credit: Lydia Collins