We all know I'm a sucker for activewear and other than spending hours in Nike Town, I'm used to doing all my fitness wear perusing online. Even with amazing online retailers out there bringing together some of the most awesome brands, it's nice to actually 'try before you buy', so for those of you lucky sweat-lovers living in London, you now can thanks to The Sports Edit.
As well as having an edit of the finest fitness kit online, The Sports Edit has a shop, yes an actual shop, based on Fulham Road, just a stones throw from boutique gym, Lomax. The Sports Edit houses some of my favourite brands, think Alo Yoga, Every Second Counts, Charli Cohen, Lucas Hugh and Spiritual Gangster as well as it's own in-house brand, Salt.
I was lucky enough to pop in and meet the lovely team and pick out my own outfit to shoot for the blog… so basically I edited the edit. Here's what I opted for…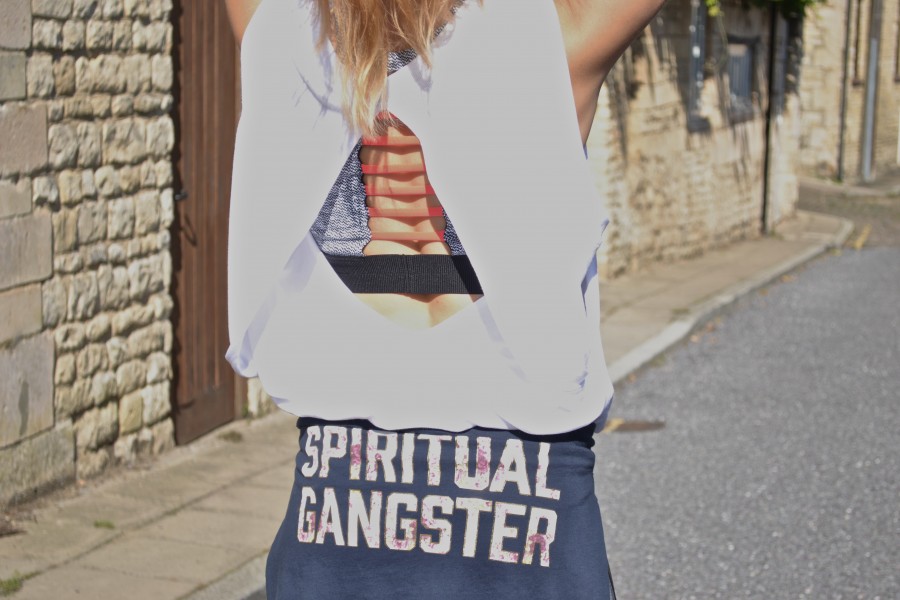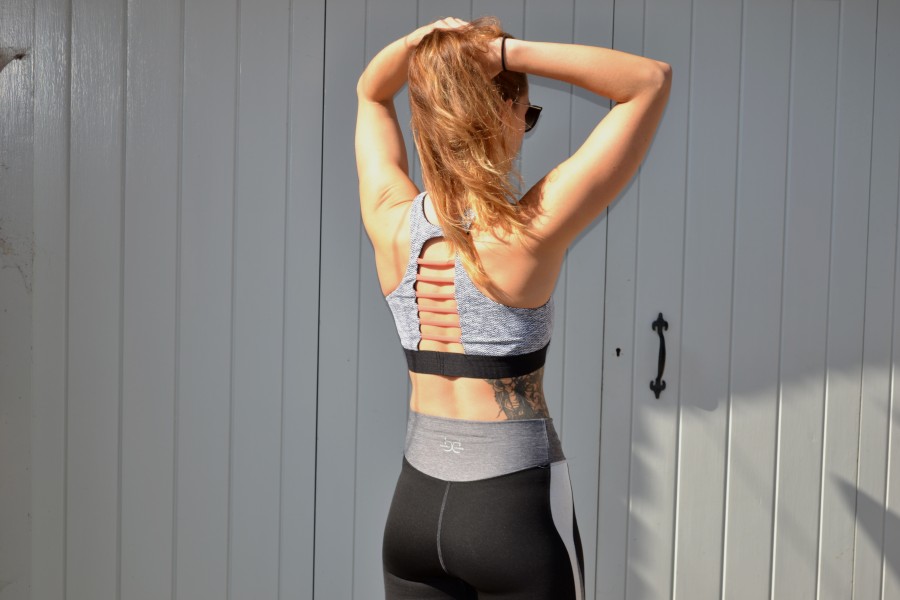 I've been stalking the Blue Life fitness collection on Instagram for a while now, so as soon as I saw this fluro pink-backed sports bra, I knew the whole outfit was going to have to work with that. At first I was a little unsure of how the sports bra would look with something over it, but I actually love how the high neckline pops out of this loose-fit Vimmia tee.
Teamed with the black and grey Charli Cohen laser leggings, the fluorescent pink really jumps out to add a little bit of girliness to the otherwise dark, and slightly edgy gym outfit. We all know I'm already a fan of Charli Cohen's luxury activewear, but can I just say that wearing these leggings felt like my legs were being hugged by an angel! Yep, they're THAT good.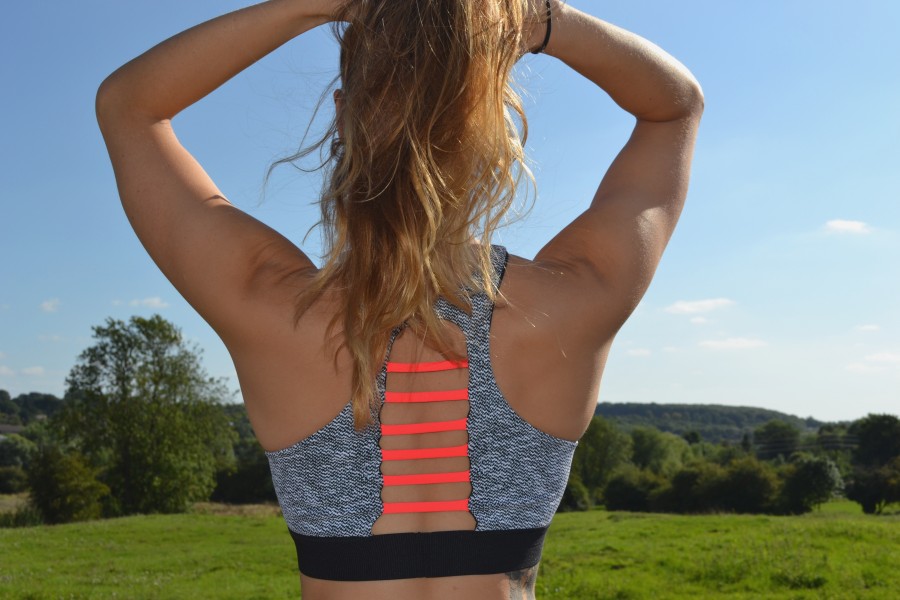 The Sports Edit don't stop at clothing; it also has a trainer wall featuring three chosen brands – Asics, Under Armour and New Balance. I'd never worn Asics before and thought it might be nice to have a pop of colour on my feet too. I took my new Asics Gel Cumulus 17 running trainers out for a spin the other day and I have to say that I've been converted. I won't stop loving my Nike and Adidas trainers, but I'll definitely be making more room on my trainer rack for Asics in future!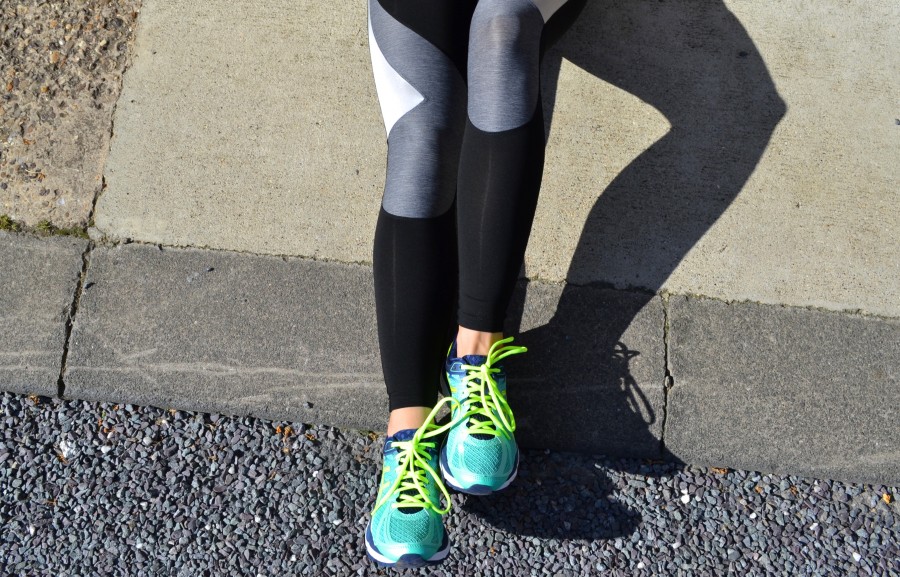 Shop my outfit:
Head to The Sports Edit – 172 Fulham Road, London, SW10 9PR, or shop online…
Spiritual Gangster sweatshirt (in-store only)
Thank you also to The Sunglasses Shop for my snazzy new Ray Bans. They're pretty much glued to my face! Shop the Ray Ban Erika sunglasses here.
Happy Shopping! 😉 x