Whether you're based in London or you're from out of town or overseas, you can still enjoy the the yoga side of London for a day, so I've created a little London yoga guide to help. I've got a couple of London days planned over the summer where I'll just be floating from classes to events and on to some delicious eateries to get my healthy food fix. If you fancy doing something similar check out my London yoga guide including my favourite places to go for walk-in classes, events, workshops and food.
STUDIOS/CLASSES
TriYoga – With studios in Soho, Camden, Chelsea and Covent Garden, you pretty much have no excuse to not make it to a class at TriYoga, especially when there are so many on the schedule every day. If you're an early bird you can start with an ashtanga mysore class at any of the locations or if you'd rather wind down your day with a stretch then there are also Iyengar and Yin classes available. Even though you can turn up and book as a walk-in student, I'd recommend booking online, as classes do get full.
Sky Garden Yoga – This is a serious case of 'Yoga with a view'… a view over the whole of London. The Sky Garden venue hosts daily yoga classes as well as some one-off events. To book the classes and check out the photos of the space, click here.
WORKSHOPS
Indaba Yoga – This centrally-located studio in the heart of Marylebone is the go-to place for workshops. Having the likes of Patrick Beach, Dylan Werner and Kerri Verna (Beach Yoga Girl) all hosting workshops at Indaba, you're sure to be taught be some of the best teachers around. Sadly you've missed Patrick for this year, but you can still book places in both Dylan and Kerri's workshops, plus lots more. Check out the list of what they have coming up here.
EVENTS
There are so many yoga events launches these days in London, I'm sure I get an email about a new one each week. In June I'll be teaching two classes at the Good Yoga Life Old Street Station takeover, along with some amazing yoga teachers and I'd love to see some of you there. You can see the schedule and book here.
Now that I've plugged my own classes, let's move on to the good stuff! 😉
Secret Yoga Club have got rooftop yoga picnics happening throughout the summer that sound great and they always seem to get some great yoga teachers involved.
I'm sure many of you will have heard of Morning Gloryville already, as it launched a few years ago, but it's great to see that it's still going strong. If an early morning intense Mysore class isn't your thing then maybe some dancing, yoga, green juices and lots of neon face paint is more up your street. If so, Morning Gloryville is your thing!
Some of you might like to do yoga to support a good cause, so there are options for you too. Why not check out the YOGA for Refugees event which is happening next month.
FOOD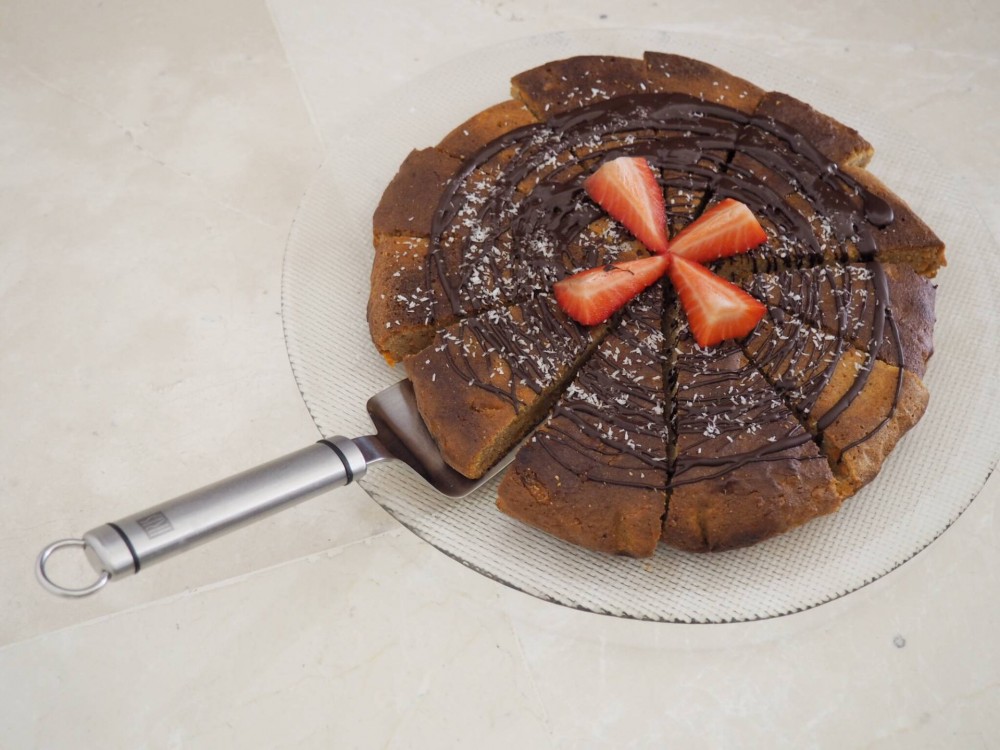 Ah yes, my favourite topic… after yoga of course. The Londoners reading this will know of the many amazing places to eat in London, so do please comment below with other suggestions. Here are a few of my favourites:
Cafe Oto – Located in Dalston, Cafe Oto serves yummy vegetarian food by day and hosts live music events by night. Definitely worth checking out if you're in the area.
Good Life Eatery – This is an old favourite of mine. The Good Life Eatery do amazing superfood bowls and smoothies and if you're feeling flush with the cash, then treat yourself to a pot of the healthy peanut butter cups… I dare you not to demolish them all at once!
Riding House Cafe – If you find yourself in central London around brunch time, then head to the Riding House Cafe for their poached eggs & avocado on sourdough toast. I've had this brunch at many places, but here is still one of my favourites! And round the corner is Ethos, who do a mean eggs & avo too!
Amanzi Tea – A lot of us yogis are total tea-fiends and I'm no different. You'll be spoilt for choice in Amanzi tea and won't want to leave!
Farmacy – I went to Farmacy in Notting Hill for the first time last week and despite them forgetting about my order, it was still worth the wait. I had the superfood meze and a cacao smoothie, which was the perfect vegan fuel for a busy day of meetings in London when the weather was hot.
Wild Food Cafe – Another one that has been around for quite a while, but still continues to deliver some incredible veggie and vegan food. Located in the heart of Covent Garden, you can head to the Wild Food Cafe for lunch after a yoga class at TriYoga.
—
Hopefully these few suggestions will prepare you for a fun-filled yoga day in London. Like I mentioned before, if you have any other suggestions, please do comment below!
Love, Cat x