Last week on Shrove Tuesday aka Pancake Day my sister sent me a rather amusing message. It could seem a little mean to some, but this kind of banter is very normal between us and hey, I've never claimed that my bust is large! The message said "Saw this and thought of you!" followed by a meme saying "Happy Pancake Day to all the girls with small boobs. Today is all about YOU!" – it made me chuckle and then it made me think…
My chest may not be the largest, but it's still as precious as everyone else's and I think it deserve looking after. I won't lie, I'm pretty bad when it comes to normal bras… after being a gymnast and dancer for years, wearing lycra and velour, I really struggled to get on board with the whole underwired, padded situation. Instead I've always opted for soft material bras and actually I wear sports bras even when I'm not training!
When I'm training, be it running, weights, yoga or some other fun activity I like to feel supported and not have to worry about my lady lumps. As I've got older this has become even more important to me – we all know the southern days are looming in the future – and I want to take care of what little I have. It's so crazy to think that 44% of women who exercise regularly do not wear a sports bra… ladies, come on! That's nearly half of us putting strain on our breast tissue and ligaments, which there is no going back from.
When picking a sports bra I won't lie, a big part of my thinking is "does it match the leggings?", but then there's the sensible Cat on my shoulder looking at the shape and structure of the bra to check whether it's going to be suitable. Obviously for yoga I can go for something with slightly less support, but even then I like to feel 'held in'.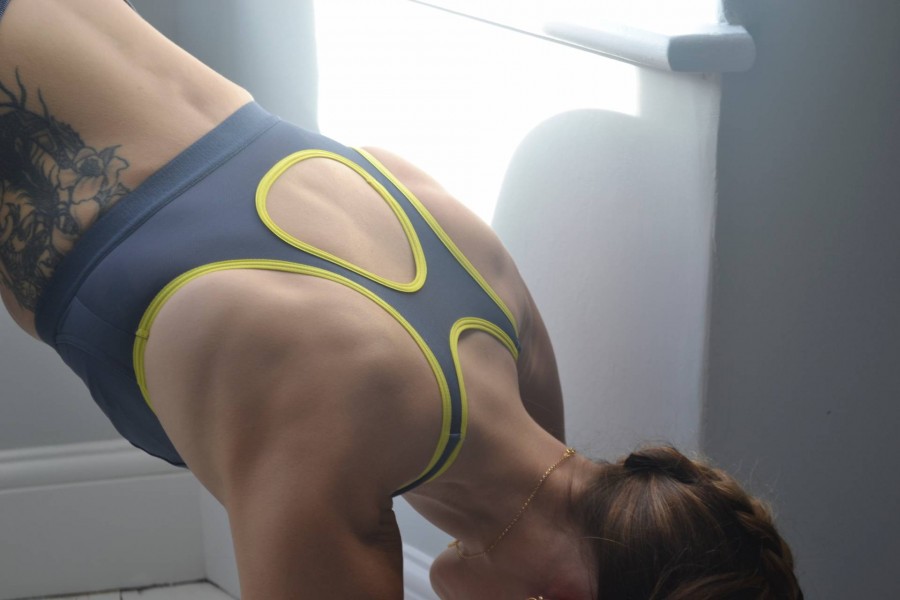 Shock Absorber Sports Bra Review
The new Shock Absorber bras made me feel great in a number of ways. Not only do I love the colours and shapes, so therefore feel confident to workout in just the bra and leggings, but I also had a feeling of safety. I felt like I was doing my chest proud by taking care of my modest mounds. In the past I thought Shock Absorber bras were a little frumpy and for middle-aged women with much bigger boobs than me, but it seems I have been proved VERY wrong! I love the designs of both of these and like I said before they are both so comfortable. As an award-winning brand, you'd expect nothing less.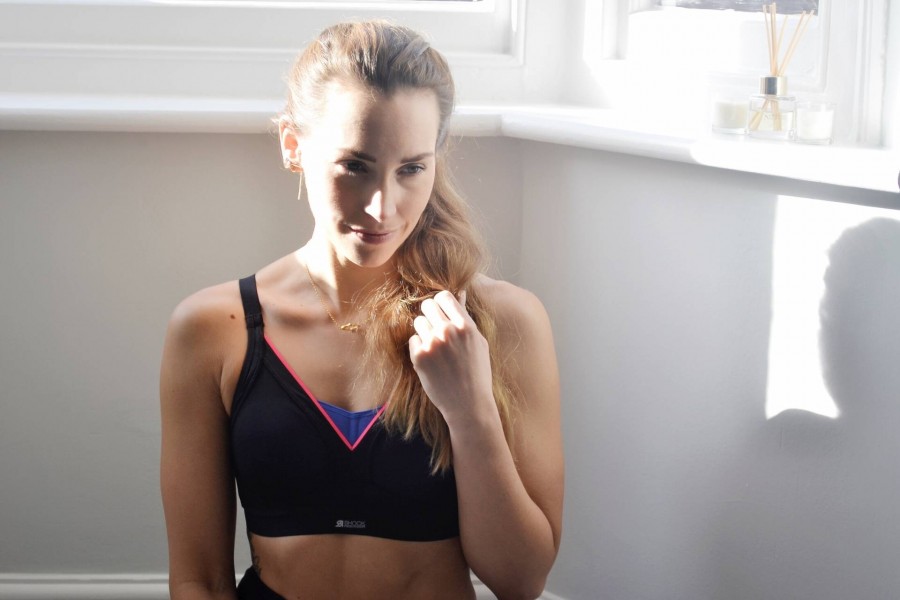 In summary I just think we should all be thoughtful when it comes to picking sports bras and even though a snazzy print looks great, it's not doing you any favours if the support isn't there for the activity you're taking part in.
WEARING:
Grey & Yellow Shock Absorber Bra
—
*This post is in collaboration with Shock Absorber, but as always all thoughts & views are my own.