Back at the beginning of January I posted a list of my new year's resolutions, and as I completed one of them today I thought I'd share my progress with you!
If you follow me on Instagram you'll know that I have now launched my ring collection over at Cat Meffan Fine Jewellery. I'd love to hear your thoughts. You can find me here on Instagram. I can't believe that 18 months of hard work is finally out there for the world to see and I'm currently working on a pendant collection to match so keep your eyes peeled for that.
Anyway, back to health and fitness!
The resolution (or goal as I prefer to call it) I'm talking about was my yoga quest to be able to do a scorpion pose forearm stand and I just did it! I'm beyond happy, as I actually held the pose for a while and managed to relax & let myself breathe through it. It's only the beginning of February and I've done it – this just goes to show what dedication and focus can do, as I honestly thought this pose would take me four months or so. Next step is to get my whole foot touching my head!
I partly thank my lovely new La Vie Boheme yoga mat from B London Boutique, as it put me in such a happy mood when I practised on it. Just look at how pretty it is! I even left it out on my bedroom floor at home, as it looked too nice to move! 😉
So with one of my goals complete, I'm going to push on with a new one…. I'm going to work on holding my handstand for 10 seconds. I know that doesn't sound like a long time, but it really is when you're up there!
Here are a few more yoga snaps we took after such a successful class.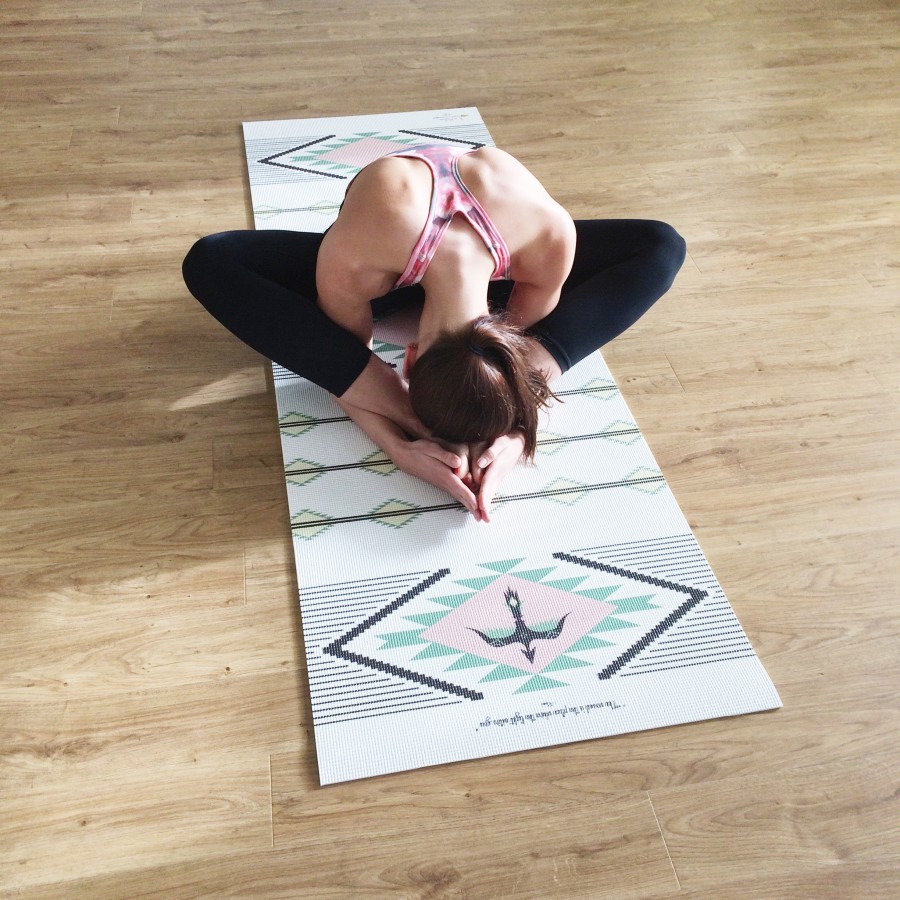 Wearing: Sports Bra – Finders Keepers | Leggings: Nike | Mat: B London Boutique
Love, Cat x