This week has been a manic, but good. Lots of exciting work things happening and lots of outings with friends. Sadly that meant I didn't get any time to give you Friday's Fashion Fix. Instead, I have a Sunday selection for you. Here goes, hope you see some bits you like.
1. House of Holland Tie-Dye Dungarees – £230
Henry Holland is known for his youthful aesthetic, and slightly 'out-there' style. His London-based label House of Holland's recent collection include these silk dungarees featuring an all-over tie-dye design, button-through front and lace inserts to the sides and waist for a feminine touch. Perfect for a Summer day's stroll in the park with white Superga trainers and a pair of frilly socks.
Available to buy here
2. Superga 2750 Cotu Classic – £45
I'm sure a lot of you already have a pair of these pumps, but if you don't, get them now as you'll be needing them for all those Summer walks… and to go with the cute HoH dungarees of course!
Available to buy here
3. Art Youth Society rings – from $230
The creative jewellery collective from NYC are the go-to place for simple gold symbol rings. I love all of their styles, especially diamond symbol ring – perfect for a jewellery fiend like me! Here's a bit about the collective in their own words: "Whether feeling festive or sexy, playful or laid back, we have created a ring to match your mood. With over 20 styles of chic heart, diamond, and other geometric-shaped rings, Ays Yuva by Art Youth Society was born out of the desire to create rings that are whimsical and sophisticated yet timeless and truly wearable."
Also, check out these cool images from the collective:
Available to buy here
4. Senso Cadena I Black Strappy Heeled Shoes – £135
In need of a pair of sexy black heels? These are the ones. That's pretty much all you need to know… oh and that they come in white too.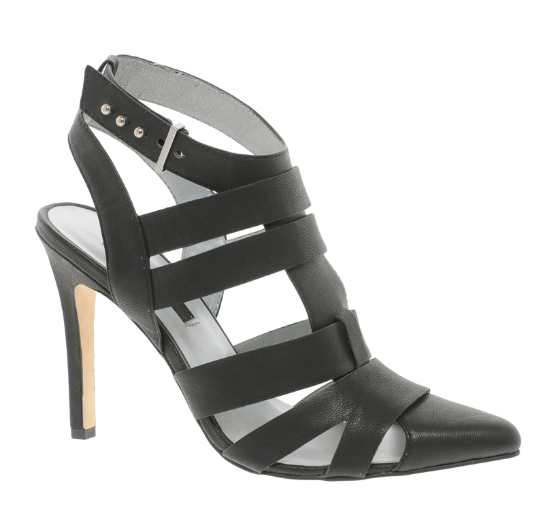 Available to buy here
5. Babar meets Soulland Sweater – $145
This is the best jumper I've seen from Opening Ceremony! Well, the best jumper I've seen, since I got my OC initial jumper last year. I love Babar and spent a lot of my childhood wishing I could be part of his adventures! Now I can… kind of? By wearing a jumper? Like William's Wish Wellingtons, right? Nope. Ok ignore me.
Available to buy here
HAPPY SHOPPING! x