There seems to be a new one launching every week, so if you're on the hunt for something to keep you motivated or give you a new and exciting workout at the press of a button, check out my five favourite health and fitness apps.
1. Nike NTC – free
You've no doubt heard of it and have probably used it at some point already, but no matter how many new apps come on the scene, the Nike NTC workouts are always up there with the best of them for me. With four categories for pick from (Get Lean, Get Toned, Get Strong & Get Focused), and an array of workouts within each, there's something in there for everyone.
Click here to download for iPhone
Click here to download for Android
2. Interval Timer – free
Well this was a revelation! I used to have to constantly check the timer on my iPhone and unlock my screen to see the time during workouts, but the Interval Timer app has saved me! It allows you to customise the high and low intervals for your workout with an alert or buzzer to let you know when each interval is up and also has in-app music controls for you to sync playlists to play throughout your workout. For those of you that do a lot of HIIT training or even the Kayla Itsines guides I've written about before, then you need this in your life.
Click here to download for iPhone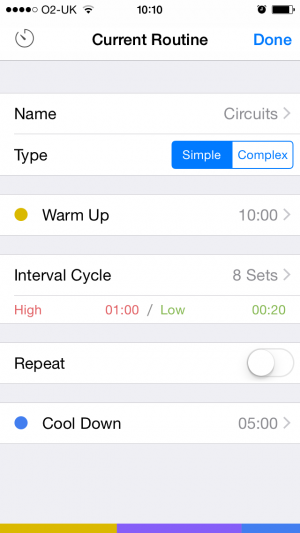 3. Yoga Studio – £2.49
This yoga app has 65 ready-made yoga and meditation classes for all levels and interests, with the option of creating your very own yoga workout with the poses in the app. If that's not enough of a hook, one of my favourite features is that you can schedule classes that sync with your phone calendar, so you have no excuses not to do it! 😉 The pose explanations are very detailed and easy to understand, so even if you're a beginner it shouldn't take too long for you to be bending all over the house.
Click here to download for iPhone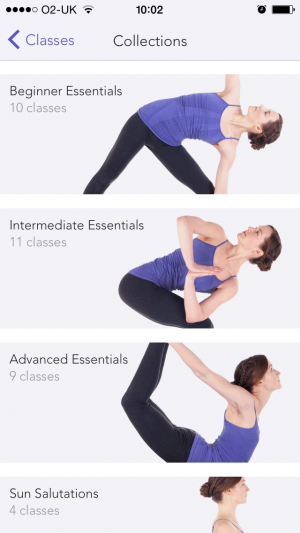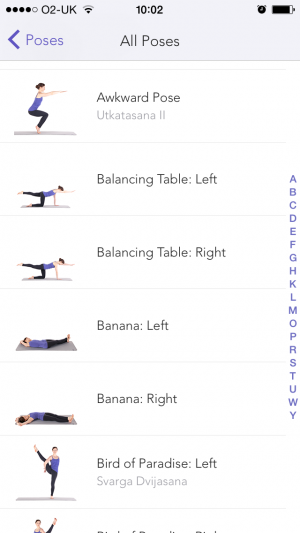 4. Noom Coach – free with in-app upgrades
Noom Coach is a bit of an all-rounder for keeping you motivated and tracking your health and fitness goals, with a main focus on weight loss. If you sign up to the 'pro' version – which you'll have to pay for – you'll have access to reading lots of motivational articles from fitness experts, bloggers and magazines. Noom will also sync to your Misfit Shine to calculate steps and calories burned.
Click here to download for iPhone
Click here to download for Android
5. Map My Run – free
Probably another one you may have used before, but it's my go-to app if I want to plan a run or if I've forgotten to wear my TomTom running watch. I sometimes end up spending a little too much time moving my route road-by-road to see if I can get it exactly to the mile or km. It can't always follow me on my route through the park, as there are barely any paths, let alone roads, but if you're road running, then Map My Run is perfect.
Click here to download for iPhone
Click here to download for Android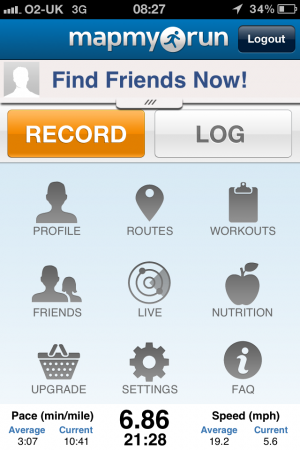 I hope this short list helps you find your new fitness toy! x