Ever since getting a bit serious about yoga this year, I've been on the hunt for the perfect yoga mat.
When I first started practising yoga at my local leisure centre a few years ago, I bought a purple yoga mat for £10 from the yoga instructor and it did me proud for a while. In fact I still have it and use it for working out. The mat was unbranded, so I can't credit anyone with some love, but it did the job I needed and was great for a beginner.
As I started to take things a little more seriously and my vinyasa flow sessions were becoming quite fast-paced and sweaty, I found that I needed something that had a bit more of a non-slip feature to it. The other feature I wanted was a thick yoga mat, as I have a rather boney spine and dodgy knees, so it can sometimes get a little painful without enough padding.
Whilst on my hunt for said yoga mat I was actually fortunate enough to be given one at Philips Juicer event, so I thought I might as well give it a go. The mat was the standard sticky mat from Yoga Matters in green and costs a very reasonable £18. Click here to shop.
It's definitely got the sticky factor and for the price, I'd definitely recommend buying one of these mats if you're on the hunt for a new one and don't want to splash too much cash.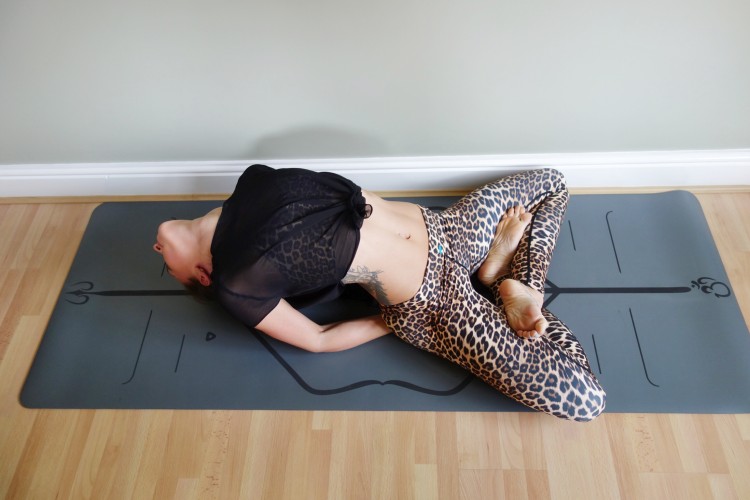 Now we come to THE yoga mat of all yoga mats… AKA The Magic Carpet.
I've been eyeing up the Liforme mat for about six months, but at a hefty £100, it felt like a far off dream. A fitness friend of mine randomly got in touch while I was poorly in hospital last month and made my day by telling me that I'd be receiving my very own magic carpet in the post. I really do feel so lucky to be a blogger when things like this happen!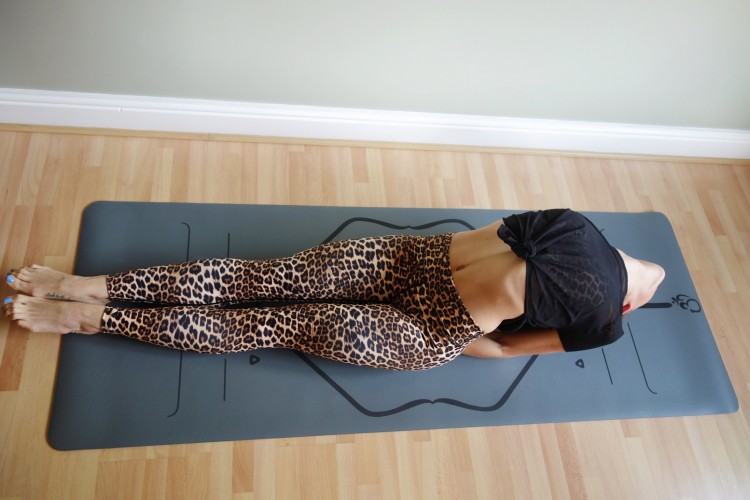 Here's a few reasons why I love the Liforme mat:
It's sightly wider and longer than a standard yoga mat, so I've got more space to wriggle around.
The AlignForMe System – it does take a while to get used to, but in the long run you'll find your form will become much more precise and it'll give a whole new feel to your practise. Click here to read more about AlignForMe
It's thick enough to pad my dodgy joints and bones.
It looks super cool and also comes in pink for the girly-girls among us!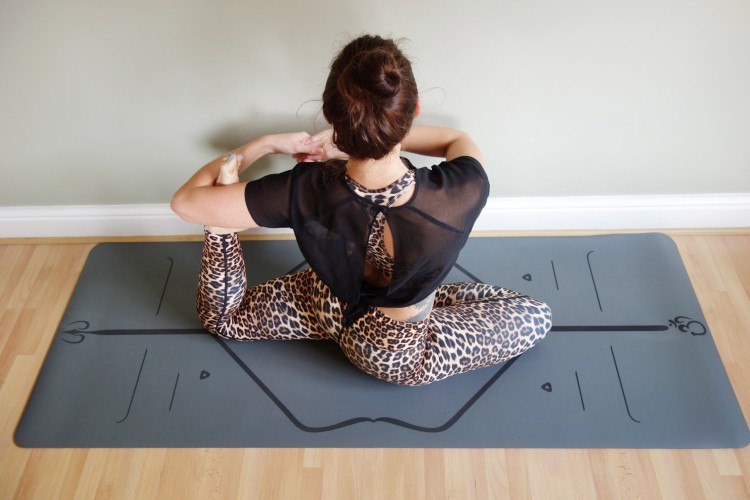 In all honesty (and there's nothing we like more than honesty on Imperfect Matter), would I spend £100 on the magic carpet? No, not with the money I earn right now, I couldn't justify it. BUT, if I had a spare £100, or if I was a yoga instructor, then I would absolutely buy it. It's definitely a luxury, but maybe one you could ask for from Santa this Christmas! 😉
Click here to find Liforme online.
I'd definitely recommend figuring out which features are most important to you before buying a yoga mat, as they vary more than you might think.
WEARING: LEGGINGS & SPORTS BRA – VIE ACTIVE –  CLICK HERE TO SHOP
Please do let me know of any other brands you'd recommend! x