It was during my trip to Australia last year that I finally made the decision to go vegan. It was something I had been toying with for a year or so, dipping in and out of it, but aways coming back to pizza. I haven't spoken much about my lifestyle changes on the blog, YouTube or Instagram, as they are very much a personal decision that I made and want to know worked well for me. Ultimately ignorance is not bliss and when I had the time on holiday to do all the research I wanted to do, I made the change. I will go into more details about it if you'd like me to in a separate blog post, for now I just wanted to share the best vegan restaurants Byron Bay with you… including restaurants that aren't fully vegan, but cater amazingly well for vegans.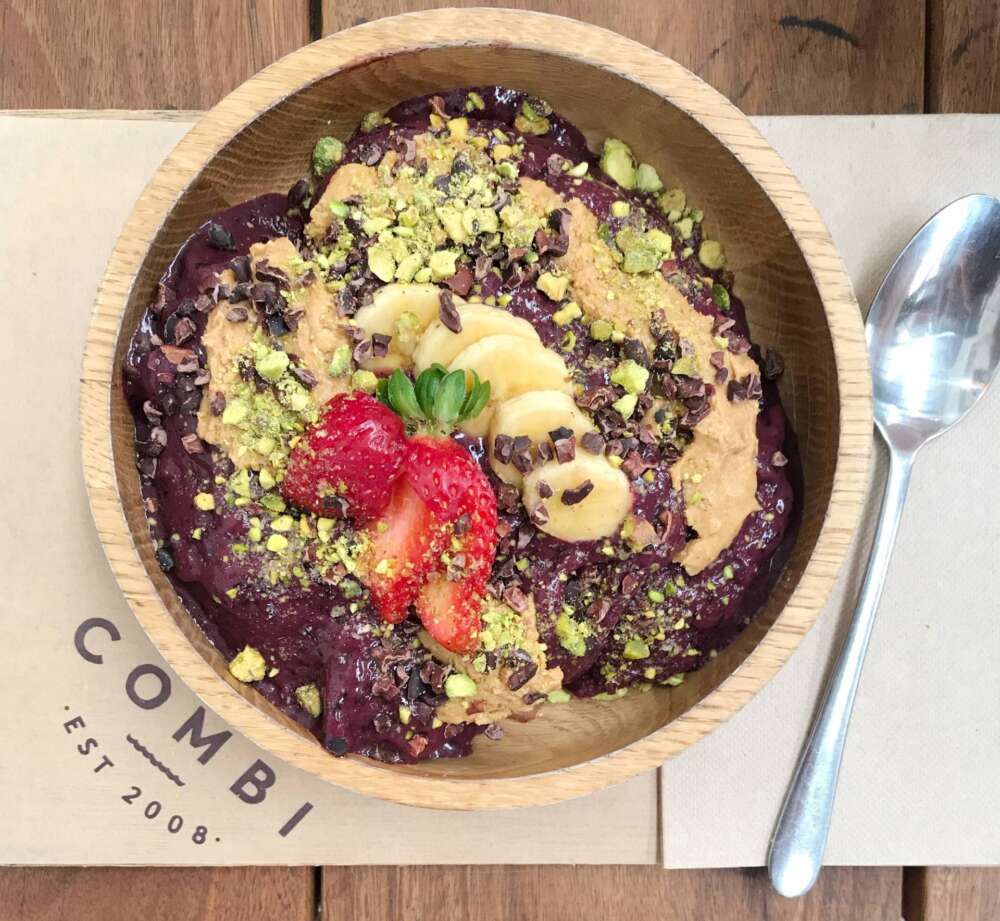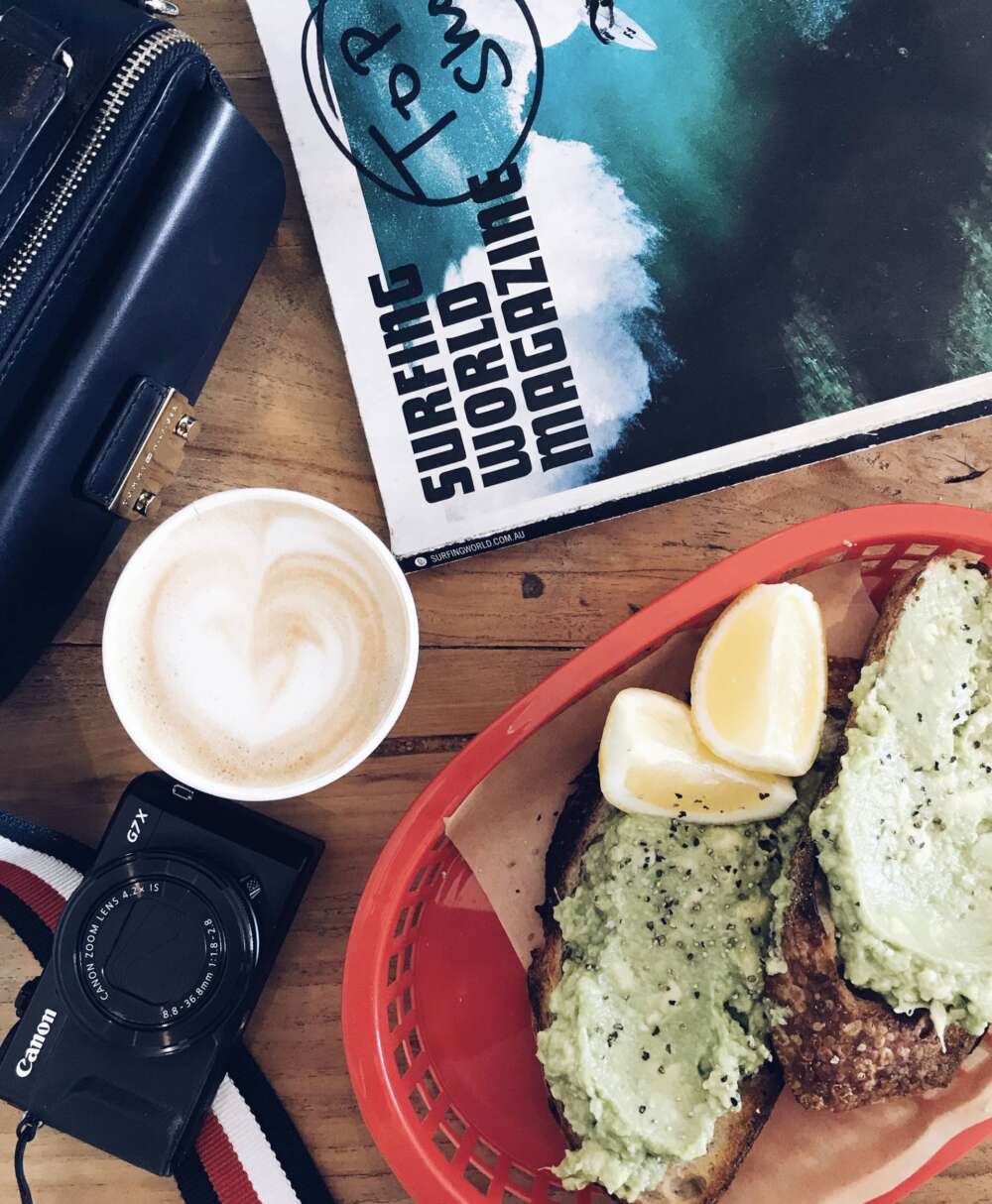 BYRON FRESH
One of the best curries that Rob has ever eaten… and he was still a meat eater at that point! I had a superfood salad which was delicious and very filling. Byron Fresh isn't a purely vegan restaurant, but as we found with most restaurants in Byron Bay, they cater to a plant-based diet really well. The vibe is buzzy too, with seating out on the street and live music. Definitely a nice option for dinner.
THE BEET
Just thinking about the vegan nachos at The Beet makes me happy… and hungry! The Beet is all about vegan food, with a full menu of amazing dishes to try. Between the four of us we had beetroot burgers (pictured above), two different pasta dishes and nachos to share. The pasta, although yummy, wasn't the best I've ever tried, but the burger was amazing and like I mentioned… THOSE NACHOS ARE YUMMY. The location isn't particularly idillic (it's in a carpark, with toilets that you have to walk across the car park to get to), but the food made up for that.
MISS MAGARITA
I sadly didn't get to visit Miss Magarita, as it was closed on the day we'd planned to eat there. I've only read great reviews about it and let's face it, you can't go wrong with vegan Mexican food, it's one of my favourite cuisines.
Visit the Miss Magarita website
COMBI
I'd been recommended Combi by so many people before my visit and it's definitely a hotspot in the centre of town. You might have to wait for a table, but the turnover is pretty quick, so by the time they've made your smoothie – complete with a topping of flowers – you'll probably have a table. I had the nut butter açai bowl, which although delicious, I think I ate a little too quickly and gave myself brain freeze! Aside from the food, the decor is beautiful and of course very Instagram friendly and I loved the many magazines available to read too.
ORGASMIC
Falafel, falafel and more falafel. So yes, if you're a fan of those little balls of goodness then I recommend heading to Orgasmic for lunch. It's super casual and laid back, so possibly not the best option for a romantic meal for two, but that ultimately is up to you to decide.
THE TOP SHOP
Again, not a vegan cafe, but the smashed avocado on toast was the best one I had during the whole trip, so it's worth a visit, especially if you're with people who aren't vegan as it offers lots of yummy options. Try the mango smoothie and coffee with macadamia nut milk. It's such a nice change from the almond milk that I'm used to. Even though The Top Shop is located slightly further out of town, it's totally worth the stroll. The vibe there is great, with people taking blankets to sit on the grass verge outside to eat.
FOLK BYRON BAY
Another one that we very unfortunately didn't make it to, but I have it on good authority that Folk is one of the best cafes for a planet based brunch.. and it might help to know that it's all extremely 'instagramable', if you're anything like me! Just check out how yummy everything looks on the Folk Instagram page.
—
If you have any other vegan-friendly Byron Bay restaurant recommendations, please do comment below and let us know, so we can create a little stream of yumminess for my readers. As well as the best vegan restaurants Byron Bay, I'll have a Sydney travel guided coming soon too, so stay tuned.
To find our more about my Australia trip and to see some of the meals we ate at the best vegan restaurants Byron Bay, head over to my YouTube to watch the vlogs.
Love, Cat x